All About Chevy Safety Assist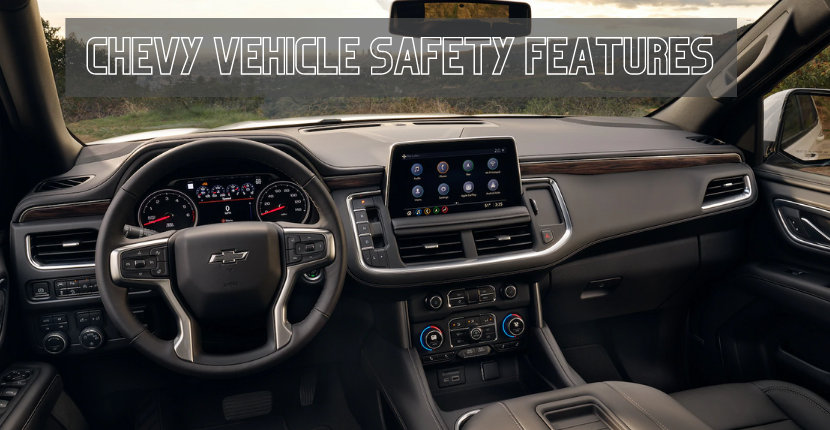 Auto safety is a concern for many. Getting in a car accident is dangerous, but there are a lot of great safety technologies that can be found in modern vehicles that can look out for you. There are even safety technologies that can help assist with collision prevention. Some of those safety features are associated with Chevy Safety Assist. Learn more about this below.
What is Chevy Safety Assist?
Chevy Safety Assist is a package of driver assistance technologies that look out for you. This package includes safety features like forward collision alert, pedestrian detection, automatic emergency braking, lane keep assist, lane departure warning, and a following distance indicator.
Chevy Safety Assist Features:
Above, we discussed what Chevy Safety Assist is. Now, we are going to take a closer look at the different features found with Chevy Safety Assist and how these features work.
Forward Collision Alert – If your vehicle has the potential for a front-end collision, this safety feature will alert you so that you can apply the brakes.
Pedestrian Detection – Pedestrian detection looks out for pedestrians that may be in the path of your vehicle, and it alerts you of their presence so that you can avoid them.
Automatic Emergency Braking – This feature can apply the brakes if it detects that there will be a potential front-end collision.
Lane Departure Warning – Lane departure warning monitors where your vehicle is at in the lane and it gives you an alert if you are unintentionally drifting into another lane.
Lane Keep Assist – This feature pairs with the lane departure warning. Lane keep assist can make minor steering corrections to keep you in your lane if it recognizes that you are drifting into the other lane.
Following Distance Indicator – This safety features helps you stay a safe distance away from the vehicle in front of you by alerting you if you are getting too close to that vehicle.
Chevy Safety Assist is just one suite of safety features available. There are other safety features out there like blind spot warning, parking sensors, and more. There are also other packages that give you safety technologies like the Driver Confidence package from Chevy.
Chevy technology and safety features can help keep you and your family safer while you are out on the road, so it is important to be aware of what safety assist features your Chevy vehicle offers. The Chevy Safety Assist package can be found on the 2020 Chevy Equinox and the 2021 Chevy Trailblazer. It should also come to many different Chevy vehicles in the future.
Reach out to us at Fox Lake Chevy if you have any questions about Chevy safety features or what features can be found on a specific model. We are happy to help you look out for your family's safety.