Ray Proudly Accepts DealerRater's Consumer Satisfaction Award!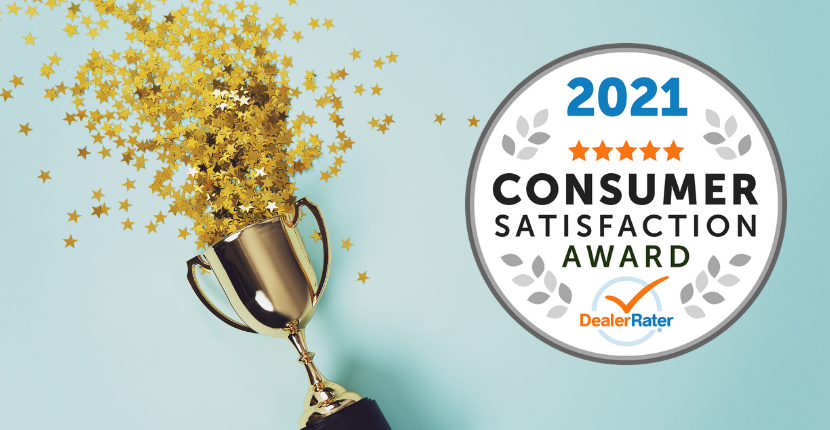 Ray Chevrolet is proud to announce that we have been recognized by DealerRater for their DealerRater Consumer Satisfaction award! Not to mention, for the 7th year in a row! This is a great honor that we are tremendously proud of. At Chevy Fox Lake, we have devoted ourselves to helping and serving our customers to the best of our ability. We are proud to be your award-winning "Chevrolet dealer near me".
DealerRater Consumer Satisfaction Award
The DealerRater Consumer Satisfaction Award is an award recognizing the top reviewed dealerships on DealerRater.com. It recognizes these dealerships for providing outstanding customer service and satisfaction. Consumer Satisfaction awards are given to a percentage of the top-rated dealerships on DealerRater.com as expressed by reviews submitted for the dealership.
Who Can Win the Consumer Satisfaction Award?
Any dealership currently listed on DealerRater.com is eligible to receive a Consumer Satisfaction Award. Award recipients are determined based solely on their reviews. These reviews are calculated through a PowerScore which is based on its average star rating and number of reviews they receive over the course of 1 year. This will be the 7th year in a row we have been honored and we couldn't be more thrilled!
Why Choose Ray Chevrolet
Not only has Ray Chevrolet been recognized by DealerRater for consumer satisfaction, but we also have just been honored as Dealer of The Year for the 4th year in a row! At Ray Chevrolet, we not only have an amazing inventory, but a culture that is hard to find at other dealerships. We treat our customers with the integrity and honesty they deserve.
We are incredibly honored to have received the Consumer Satisfaction award out of all the Chevy dealers. This achievement was not easy. With the help of our amazing customers, we are able to reach for this achievement each and every year.  Come see us in Fox Lake and view our selection of new and used inventory. Your Fox Lake Chevy dealer is located at 39 N Route 12 Fox Lake, IL 60020. Visit Ray Chevrolet today!