How Chevy's Keep Teen Drivers Safe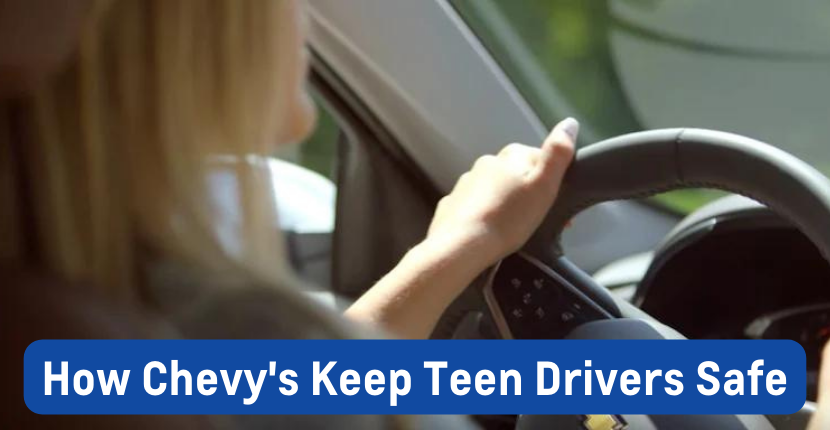 Nothing is more important than the safety of your family. That's why Chevrolet has equipped new vehicles with Teen Driver Technology, like the Chevy Equinox or Trax. Studies have shown that teenage drivers are more likely to make poor driving decisions, such as speeding, not fastening their seat belts, or distracted driving, than older, more experienced drivers. Chevrolet Teen Driver Technology gives parents tools to educate and counsel new drivers on important safe driving behaviors. Check out Chevy's Teen Driver Technology now at Ray Chevrolet! 
Equipping Teen Drivers with Safe Habits 
Good habits make good drivers. That's why Chevy Teen Driver Technology is an available built-in system that helps coach your new driver—even when you're not there. With Chevy Teen Driver safety, you can set a speed alert, set a volume limit, access an in-vehicle report card to track your teen's driving performance, and more.
Available Teen Driver technology provides an in-vehicle report card of how often certain available safety features are activated when a new driver is behind the wheel. It can also mute the audio until front-seat occupants are buckled and give warnings when the vehicle travels over a predetermined speed.
Why Your Teen Drive Needs Chevy Safety 
Teenage drivers are more likely to have unsafe driving habits: Only 61% of high school students wear seat belts when riding with someone else, teens are more likely than older drivers to speed, and about 93% of teen drivers play loud, distracting music when behind the wheel. With Teen Driver Technology, Chevrolet keeps your child safe by creating safe driving habits. 
How to Setup Teen Driver Technology 
Technology with parental instincts, Chevrolet Teen Driver Technology, is easy to set up. Just enter a PIN to access the Teen Driver menu through the available Chevrolet MyLink app display and register a key. When your teen drives the vehicle with a registered key, Teen Driver enables various features, including speed warning, speed limiter, audio limit, seat belt audio mute, and more.
Visit Ray Chevrolet! 
Looking for a Chevy dealer near me? At Ray Chevrolet, we are a family-owned and operated Chevrolet dealer that has been serving residents in Lake and McHenry County for over 40 years. Located on US-12, we are a short driving distance away from each town we serve including McHenry, Chicago, Milwaukee, WI and Elkhorn, WI. As your local Fox Lake car dealer, we pride ourselves on offering the highest level of service and the best experience any customer could ask for at a Chevy dealership in Fox Lake, IL. Visit us to keep your teen drive safe with Chevy's Teen Driver Technology now!