Learn Why the New Bolt EV Is the Car for You!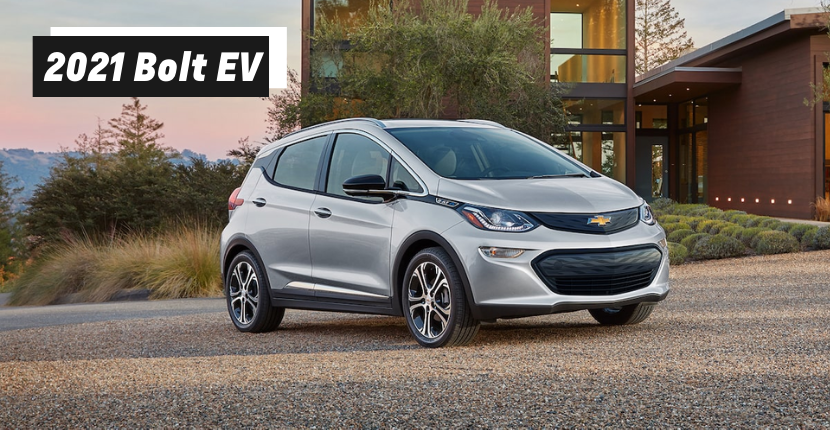 What does an all-electric future look like? It looks sleek, with bold styling that gives way to a roomy, refined interior. It looks bright, with an illuminated charge port for convenience and flair. The all-electric future looks like the new Bolt EV. And it's here today. At Ray Chevy Fox Lake, we have the all-new Chevy Bolt EV for sale. Often considered the first affordable long-range EV for sale, the hatchback features solid engineering and a fun-to-drive nature. Learn why the new Bolt EV is the car for you: 
Best Things About the Bolt EV
There are many great things about the Chevy Bolt EV, but there are three features that really stick out. As a compact SUV, the new Bolt EUV can travel up to 259 miles after a full charge. It also features smooth acceleration for the most comfortable driving experience. To top it all off, the Bolt EV's spacious interior lets you sit back and enjoy the ride. 
Exciting New Features 
For those looking for an inexpensive vehicle that also delivers quality and functionality, the 2021 Chevy Bolt EV is an excellent choice. With the upgraded technology available in the EV, you can make a quick connection to your music, weather, contacts, and more. Standard wireless Apple CarPlay and Android Auto connectivity, as well as wireless device charging and driver display screens mean the only thing you'll be plugging in is the vehicle itself. 
Leading the EV Market 
The Bolt EV has led the charge in putting more drivers in electric vehicles. Since its market introduction in 2017, global sales have topped 100,000 and it has generated some of the best satisfaction and loyalty ratings in the industry. In the U.S., three-quarters of Bolt EV buyers are new to GM.
Charging Made Quick and Easy 
Chevrolet is also making charging more convenient with a new Dual Level Charge Cord, which, for many customers, will eliminate the need to purchase a separate charger for their home. It has a changeable plug that allows the customer to plug into a standard 120-volt three-prong outlet for Level 1 charging and a 240-volt outlet for Level 2 charging up to 7.2 kilowatts.
The new Dual Level Charge Cord is available for Bolt EV. For maximum Level 2 charging speed, it is now capable of 11 kW Level 2 charging, but separate charging equipment (not included) is required.
Making EVs More Affordable 
Making EV's more attainable for everyone, Chevrolet lowered the 2022 Bolt EV's base price by more than $5,000 from the 2021 model. The 2022 Bolt EUV is priced from $33,9953 (including destination freight charge), and it will be available this summer at Chevy dealers. With all of that savings, now is the time to check out Bolt EV lease options!
Chevrolet Dealer Near You
At Ray Chevrolet in Fox Lake, IL, we have a wide selection of new and used Chevys for sale. Our helpful and expert staff is eager to help you with all of your automotive needs. Visit us to learn more about why the EV is the electric vehicle for you or schedule a test drive today! Your search for a "Chevrolet dealer near me" ends here at Ray Chevrolet.