Should You Get Winter Tires?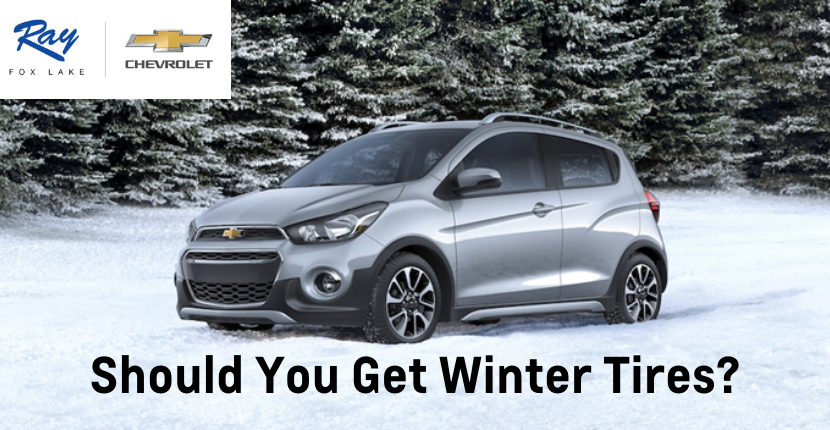 Winter is officially upon us, which means snow, ice, and slush making roads more dangerous. Most drivers know it's important to get winter maintenance done on your vehicle, but do you know why winter tires are important? Preparing your vehicle for snow and ice by equipping it with winter tires is one of the best things you can do to ensure safety during the winter months. To equip your vehicle with the best all season tires for snow, visit a Chevy Service Center Near Me now!
Winter Tires Offer Unique Benefits
Wondering what the difference is between winter tires vs all season tires? In snowy and icy conditions, the best tires to have are winter tires. They are specially made for the unique weather conditions of the season, from snow to ice to sleet. With deeper grooves and irregular edges to optimize the tire's grip in snow, sleet, rain, and ice, the tread of snow tires is unique to the conditions it is made for. The rubber used for all-season tires is made for wet and dry conditions, meaning it will begin to stiffen and reduce traction in low temperatures.
How Winter Tires Keep You Safe
Winter tires enhance safety and handling with their special design. The rubber on winter tires is made to remain flexible and soft even in cold temperatures. Preventing your tires from stiffening up, this rubber allows for greater traction and control during the winter. They'll help avoid spinning on ice or sliding into a ditch.
Compliment AWD with Winter Tires
AWD is a great feature to have on your vehicle. It helps with control and stability of your vehicle, AWD and 4WD are not immune from winter safety concerns. Although AWD and 4WD perform better in colder conditions, winter tires are still essential to driving safely. If you've driven in the winter before, you know that things tend to slow down as people navigate snowy, slippery roads. Here, traction is more important than ever. Winter tires allow for greater traction, allowing you to maintain safe control of your vehicle. Having AWD and 4WD is nice, but they won't perform any better than 2WD without winter tires.
Value of Winter Tires
For all of the safety benefits they bring, winter tires are worth it. While you might think it will be costly, you can take advantage of great deals at Chevrolet dealers or order Chevy parts online!
Visit Ray Chevy!
Ray Chevrolet Fox Lake, IL is your destination for winter service. Whether it's a new wax, an oil change, or winter tires, we've got preparing your vehicle for the winter covered. Visit us to learn about winter maintenance or schedule service today!