How Long does a Chevy Equinox Last?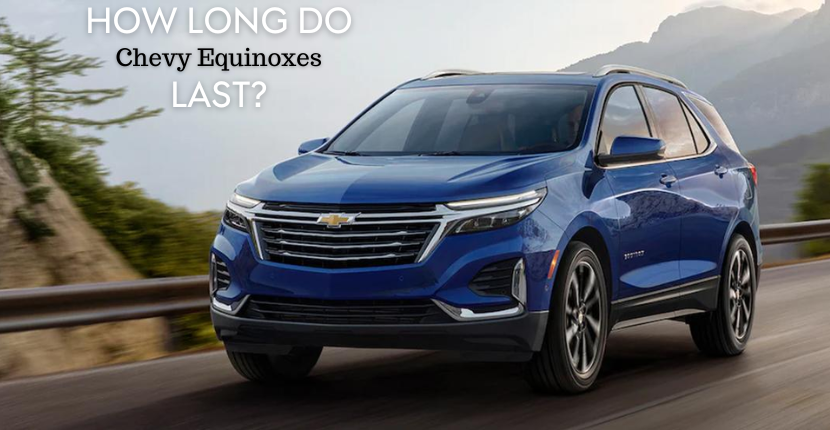 You can take on the world in style with the Chevrolet Equinox. A small SUV, the Equinox pairs eye-catching style with a spacious and versatile cabin that's been thoughtfully designed to put you at the center of attention. With excellent reliability, capability, and performance, the Equinox means you can get up and go just about anywhere. Its durability is simply unmatched by other compact SUVs. Since Equinoxes last for a long time, it will also be easy to get your value back if you decide to trade in. Learn more about how long a Chevy Equinox lasts now at Ray Chevrolet!
Long Lasting for a Lifetime
Wondering "how long do Chevy Equinoxes last"? Auto industry experts and truck owners alike agree that the Chevrolet Equinox is one of the most reliable, long-lasting SUVs available on the market right now. Just recently, Consumer Reports gave the Equinox's excellent reliability a glowing review. The 2020 Chevy Equinox scored 4 out of 5 starts in most categories, including routine handling and its driving comfort level. The Equinox scored an impressive 76 out of 100 on Consumer Reports' scale and earned a 4 out of 4 predicted reliability rating. With the Chevrolet Equinox, you can rest assured knowing you're in a durable, safe vehicle you can always rely on. 
Dependable and Reliable for Miles to Come
So, how many miles can a Chevy Equinox last? Well taken care of Chevy Equinoxes can be expected to last 200,000 miles. For many drivers, that's over 20 years of use! Even if it's not in perfect condition, the Equinox is expected to reach over 150,000 miles—about 10 years of driving. That's why Equinoxes offer an amazing value!
Safety is Our Priority
Adding to its reliability, the Equinox comes standard with great safety features including a rear vision camera, a rear seat reminder, and teen driver technology. It also includes other safety and driver assistance features, like the Chevy Equinox Lane Assist and Automatic Emergency Braking. Meanwhile, the Chevy Equinox interior provides drivers with safety alerts and help to avoid collisions and prevent hazards. The road can sometimes be hectic and stressful, but the Equinox's safety features give you peace of mind on the road knowing you and your family are safe and secure
Visit Ray Chevrolet!
Looking for a Fox Lake Chevy dealer? At Ray Chevrolet, we are a family-owned and operated Chevrolet dealer that has been serving residents in Lake and McHenry County for over 40 years. Located on US-12, we are a short driving distance away from each town we serve including McHenry, Chicago, Milwaukee, WI and Elkhorn, WI. As your local Fox Lake car dealer, we pride ourselves on offering the highest level of service and the best experience any customer could ask for at a Chevy dealership in Fox Lake, IL. Visit us to test drive our in-stock Equinoxes now!