How to Get a Costco Discount on Your New Chevy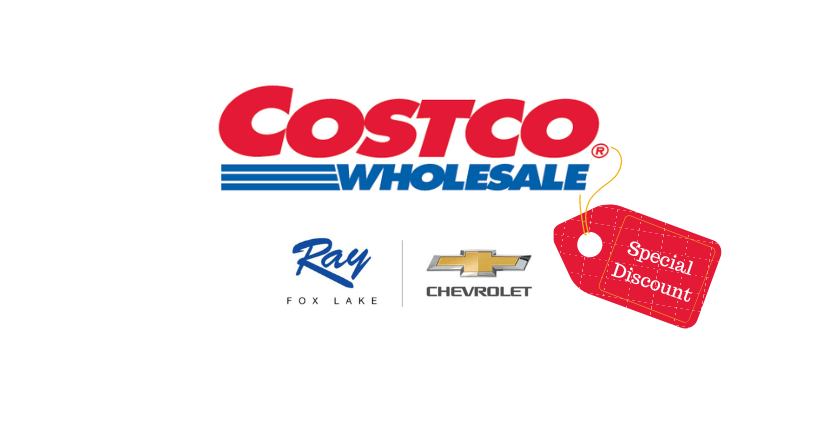 Great news! You can get an amazing discount on your new Chevy vehicle through Costco. This limited-time special runs from November 1, 2022, to January 3, 2023. Eligible Costco members who purchase or lease select, new 2022 or 2023 Chevrolet models can get an up to $1000 member-only incentive. Learn more about the Costco Discount now at Ray Chevrolet Fox Lake, IL!
How the Costco Discount Works 
There are three easy steps to getting your Costco discount. First, simply select an eligible model.  Second, Register to receive your certificate here. Third, bring your certificate to any Chevrolet dealership and save!
Wondering how to qualify for a Chevy discount? All Costco members who became members prior to October 31, 2022, are eligible for this discount. 
Eligible Chevy Models 
The following new 2022 or 2023 Chevrolet models can combine:$1,000 member-only incentive ($500 member-only incentive for Bolt models) and any manufacturer incentives for which you may qualify: 
Chevrolet Silverado

: The new Silverado tells the world your story, and it begins as soon as you take the wheel.

Chevrolet Silverado HD

: Take on any challenge in the strongest, most capable Silverado HD ever.

Chevrolet Colorado

: The Colorado isn't just for people who want to do more – it's for those who want to be more.

Chevrolet Blazer

: Everywhere you look, you'll see details worth noting on the Blazer.

Chevrolet Equinox

: Take on the world in style in the Equinox.

Chevrolet Trailblazer

: The Trailblazer is up for anything – a small SUV with big personality.

Chevrolet Traverse

: The Traverse is roomy, refined, and always ready.

Chevrolet Tahoe

: The Tahoe doesn't only make you stand out – it invites you in.

Chevrolet Suburban

: With first-class comfort and style, the Suburban caters to the entire crew.

Chevrolet Malibu

: Experience an elevated way to drive in the Malibu.

Chevrolet Bolt EV

($500 member-only incentive): A new era of affordable, all-electric vehicles is here and Chevy Bolt EV is leading the charge.

Chevrolet Bolt EUV

($500 member-only incentive): Say "so long" to gas stations. Bolt EUV proves the future is electric.
Visit Ray Chevrolet! 
Looking for a Chevrolet dealer near me? At Ray Chevrolet, we are a family-owned and operated Chevrolet dealer that has been serving residents in Lake and McHenry County for over 40 years. Located on US-12, we are a short driving distance away from each town we serve including McHenry, Chicago, Milwaukee, WI, and Elkhorn, WI. As your local Chevy dealer Fox Lake, we pride ourselves on offering the highest level of service and the best experience any customer could ask for at a Chevy dealership in Fox Lake, IL. Visit us to check out our great Chevrolet deals today!