Follow These Easy Steps on How to Replace Your Windshield Wiper Fluid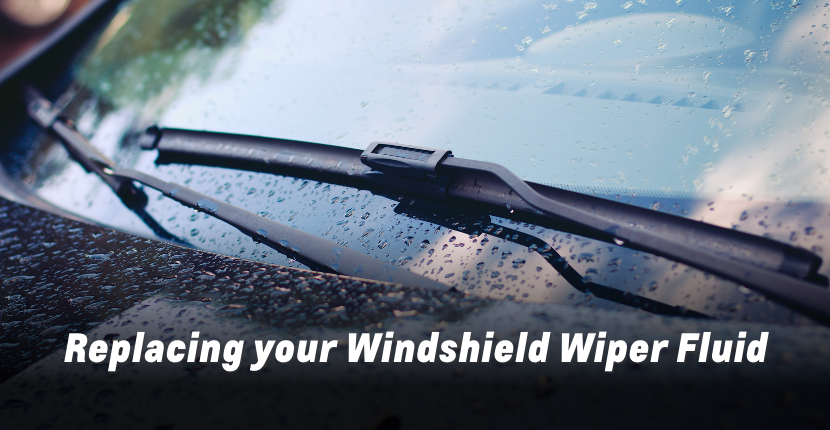 Now that spring is on its way, it's a good time to think about replacing windshield wiper fluid for your vehicle. After a long winter of snow, ice, and sleet, the fluids in your vehicle are probably low. Especially with spring showers on the horizon, you'll need plenty of wiper fluid to keep your windshield free of dirt and grime. Don't get stuck with an empty fluid tank out on the road. Check out our easy guide for how to change wiper fluid, or visit Ray Chevrolet Fox Lake for spring maintenance! 
How To Replace Windshield Wiper Fluid
There's no particular time interval for replacing your windshield wiper fluid. How often it needs to be replaced depends on how much you use it, the typical weather conditions you drive in, and more. If your wiper fluid is running low, follow these simple steps to replace your windshield wiper fluid: 
Pop open your vehicle's hood.

Find the windshield washer reservoir cap and open it. It is usually a screw-on or press-on top with an image of water spraying on a windscreen.

Pour the windshield washer fluid into the tank until it reaches the "full" or "max" mark.

Press the windshield washer reservoir cap down until it clicks into place, or screw the lid back on.

Be sure to completely close your vehicle's hood.
Replace Old Wiper Blades 
In general, it's a good idea to replace your windshield wiper blades about once a year. However, you may need to have them replaced more often than this. If your windshield wiper blades are experiencing excessive wear, you should replace them as soon as possible. We check your wiper blades' condition whenever you bring your Chevy in for service, but you can check them for yourself, as well. You can regularly check the wiper blades' rubber for cracks or other signs of wear. In addition, if your windshield wiper blades are not sufficiently clearing your windshield, it may be time to replace them. You can try cleaning them first since debris can sometimes cause them to leave streaks. However, if clean wiper blades still smear your windshield, you should have them replaced right away.
If you want to replace your windshield wiper blades on your own, you can just come to the parts store at our Chevy dealership Fox Lake and pick out the wiper blades that fit your Chevy—our parts experts can help. If you'd prefer to leave things up to the pros, you can instead schedule a service appointment online or by phone. Then, head to Ray Chevrolet!
Visit Ray Chevrolet! 
Looking for Fox Lake Chevy dealers? At Ray Chevrolet, we are a family-owned and operated Chevrolet dealer that has been serving residents in Lake and McHenry County for over 40 years. Located on US-12, we are a short driving distance away from each town we serve including McHenry, Chicago, Milwaukee, WI and Elkhorn, WI. As your local Fox Lake Chevrolet dealer, we pride ourselves on offering the highest level of service and the best experience any customer could ask for at a Chevy dealership in Fox Lake, IL. Visit us for help with your wiper fluid replacement today!