Get a Great Deal with Chevrolet Financing Options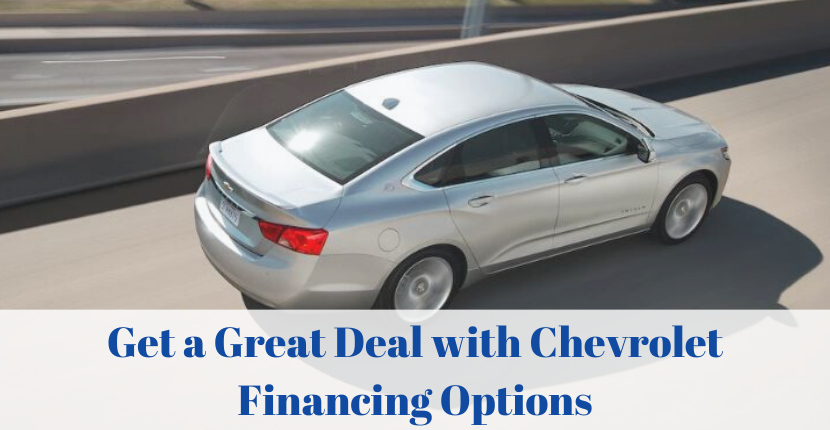 You can get a great deal on your next vehicle with Chevrolet financing from Ray Chevrolet. Learn more about this below.
What is Auto Financing?
Financing your vehicle means getting a loan to pay off your new car. With an auto loan, you will need some money for a down payment. Then, you will work with the lender to figure out the length of your loan term and the interest you will pay on your loan. After you figure that out, you will have a specific payment to make toward your vehicle each month, which will include paying the interest on the loan.
Should I Finance or Lease?
You finance a vehicle when you want to buy this vehicle outright, but that is not the only option to get yourself in a new set of wheels. Leasing a vehicle is also a possibility for you. When you lease a vehicle, you are basically renting the vehicle for a number of years. You make a monthly payment and you give the vehicle back at the end of your lease. Whether you buy or lease depends on your priorities. Leasing can be a great way to get a vehicle if you don't have the best credit score, and lease payments can be less per month, but you do not end up with the vehicle when you lease. Whether you want to lease or finance, Ray Chevrolet can help you out.
Advantages of Financing with Ray Chevrolet
Above, we discussed some information you need to know when it comes to financing a vehicle. Now, we are going to talk about some of the advantages you have when you choose to finance with Ray Chevrolet.
We Work with You – Whether you have great credit or not so great credit, we are willing to work with you. At Ray Chevrolet, we know how important a vehicle is to your daily life, so we are willing to work with you to find a financing option that works with your life.
One-Stop-Shop – You can also choose Ray Chevrolet because we are a one-stop-shop. You can check out our great selection of vehicles, and get great financing at the same place. Reach out to us to learn more.
Experienced Staff – Another advantage of choosing Ray Chevrolet to finance your vehicle is that we have experienced staff to help you. We have experienced professionals that understand financing and how to help you get the best deal. We also have experienced staff that can help pair you with the right vehicle for you. Most importantly, we are looking to help you with everything you need.
As you can see, there are a lot of reasons to choose to finance with Ray Chevrolet. We can help you get a great deal when it comes to financing your next Chevy. Reach out to us to learn more, or stop by to speak with our Finance Department today.