The 2020 Corvette Is Turning Heads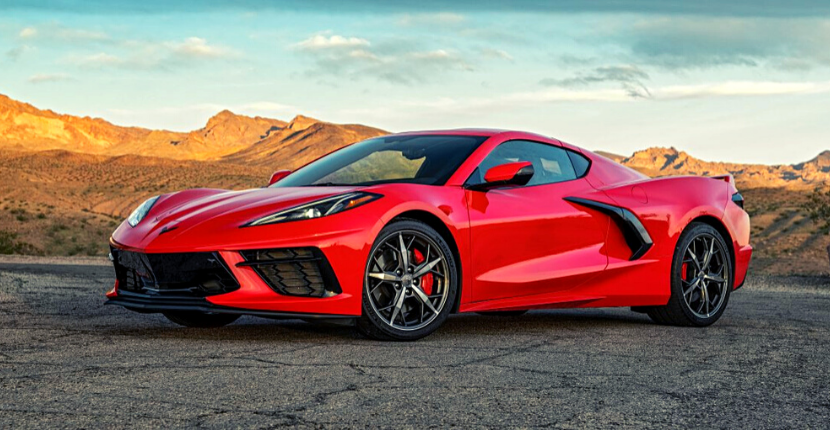 In 2020 Corvette news, Chevrolet released one of the most radical redesigns of the sports car in its 67-year history. Numerous reviews of the 2020 Corvette C8 praise it as the best Corvette ever made, such as from "Motor Authority" and "Car and Driver." With this distinction, the C8 offers the functionality, style, and performance of a luxury sports car.
With a new mid-engine layout for advantages in weight distribution, Chevy produced an impressive vehicle that perfectly combines the excellent performance of the Corvette's classic front-engine and rear-engine layout. With the practicality for both daily driving and long trips, it offers customers the opportunity to use it as a versatile vehicle for all of their driving needs. 
2020 Chevrolet Corvette C8 
While early 2020 Corvette C8 specs spread rumors of an exciting new release, the delivered result was easily even more impressive. With impressive power and acceleration, the Corvette outshines similar vehicles in its class that cost double or triple the price of the 2020 C8 Corvette. It's surprising how much power and luxury you'll get with the C8 given it's affordable price. 
As the eight Corvette generation, the Corvette C8 2020 offers a new 6.2-liter V8 engine with dual-clutch transmission for both power and smooth handling. The new engine gives the 2020 Corvette horsepower of 495 and torque of 465 lb.-ft.. 
Corvette C8 Trim Levels 
With the redesign, Chevrolet is offering the new vehicle in three available trims: the 1LT, 2LT, and 3LT. Each trim builds off the last by adding features and other available options to give customers plenty of options to meet their needs. 
At the base level, the 1LT includes GT1 seats, keyless entry, push-button start, a 12-inch digital gauge cluster, an eight-inch central Infotainment touchscreen, a power-adjustable steering wheel, dual-zone climate control, and other safety and convenience features. This trim level is available in a black, gray, or red interior. 
Adding on to the 1LT features, the 2LT takes a step up with more color options and more advanced features. These include a head-up display, heated and ventilated seats with memory foam, wireless phone charging, a heated steering wheel, navigation, a rear-camera mirror, an upgraded stereo system, blind-spot monitoring, rear cross-traffic alert, a performance data recorder, and additional safety and convenience features.
At the top, the 3LT trim level offers even more color options and other interior features. Adding onto the 2LT level's features, it includes GT2 seats, upper interior trim wrapped in micro suede, and leather-wrapped lower interior trim. 
Corvette C8 Setups and Performance Packages 
Each of the three trim levels will be available in several 2020 Chevrolet Corvette body styles. In terms of suspension setups, three options are available: the FE1, FE3, and FE4. At the base level, the FE1 includes a standard suspension, while the FE3 includes the Z51 performance package to feature an upgraded suspension with traditional passive dampers, different styling features, larger brakes, summer tires, an electronic limited-slip differential, upgraded cooling, and a performance exhaust system. At the top, the FE4 suspension setup builds on the FE3 features by adding adaptive magnetorheological dampers to the Z51 performance package. 
Visit your Chevy dealer at Ray Chevrolet in Fox Lake, IL today to test drive the 2020 Chevrolet Corvette C8 today!