Dangers of Trying to Fix Your Car at Home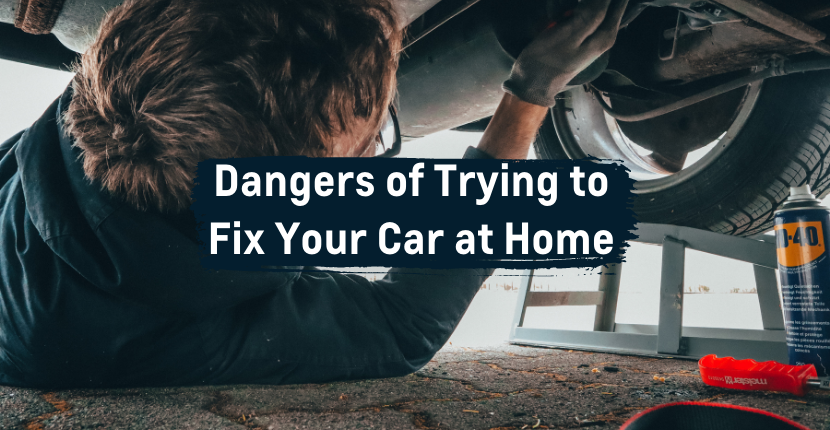 When something goes wrong with your vehicle, it can feel like a huge inconvenience. You might even feel too lazy to call a professional for help. It is always nice when you are able to fix small car issues by yourself, but you should want the best for your car. Fixing your car by yourself and neglecting the help of a professional is not only dangerous, but can actually make the problem worse and cost you more money later on. Your nearest Chevy dealers are here to help you keep your car in the best shape possible.
Contact a Professional
Contacting your nearest Chevy Service Center is the best way to keep your car in its top condition. It is important to remember that cars are heavy machines with a lot of moving parts. Trying to fix your car at home may not only cause damage to your car, but can cause you physical injury as well if extensive precaution is not taken. Cars can also move unintentionally and injure persons present nearby.
Our mechanics are given extensive training over many years to handle any problem that your vehicle may have. Experience truly matters and working on a car requires an intense amount of physical exertion. This exertion can cause you to forget steps that are critically important. Manual labor causes people to think less and therefore, they may end up making critical errors that affect the vehicle or cause injury.
Basic Guidelines
If you are not a professional, you may forget essential steps that are critical to your safety. If you are working on your car and the engine needs to be started, there is always a risk of the car moving ahead unintentionally. Our experts are extensively trained to prevent mistakes like this from happening. There are an endless amount of mistakes that can be made when working on your car at home if you are not a trained professional.
Even if you do follow basic guidelines that you find on Pinterest or YouTube tutorials, this does not mean that you will get the desired results from fixing your vehicle. Many times, you may put in an extensive amount of work on your vehicle just for the problem not to be resolved or your actions may unintentionally make the problem worse.
Wrong Diagnosis
One major problem when it comes to DIY car repair is wrong diagnosis and wrong repairs. When you eventually need to take the car in to be repaired, an immense amount of time, effort, and money is already wasted on useless repairs and purchases.
People often can misjudge the complexity of a task and make a wrong attempt at repair. This can even lead to accidents or larger problems for the owner later on.
Certified professionals are required to make an accurate vehicle diagnosis, and they can also catch other issues with your car that you may not even realize existed.
Make the Smart Choice
Looking for a "Chevy dealer near me" or "Chevy service near me"? Your local Chevrolet is here to help you take care of your vehicle with our dedicated and experienced service professionals. Check out Ray Chevrolet, your number one Fox Lake Chevy dealer, to learn more about how we are using the latest technology, advanced tools, and equipment to better serve you and your vehicle.