Learn How to Use the 2021 Tahoe's Awesome Features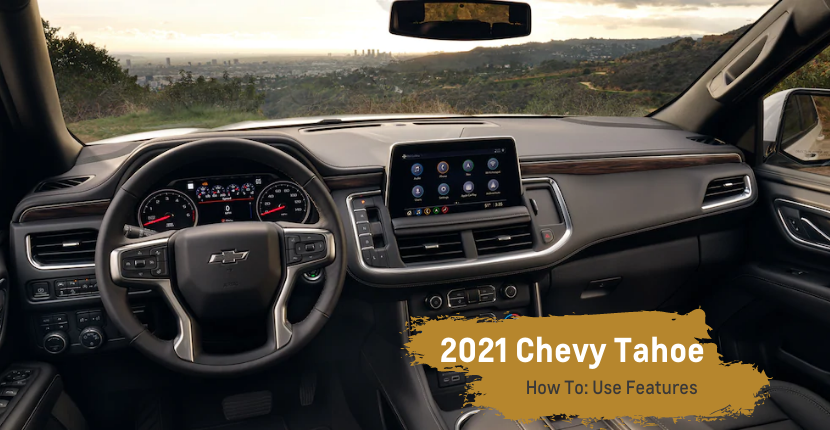 One of the most exciting new vehicles of the 2021 Chevrolet lineup is the new Chevy Tahoe. Here at Ray Chevrolet of Fox Lake, we made a How-To video to show you all of the amazing new features of the Tahoe. In this video, Rob Wilson will take you through a quick showcase of the Tahoe to give you an inside look at the new vehicle. 
How To Access All of the Tahoe's Best New Features 
In the 2021 Chevy Tahoe interior, Rob takes you through some of the new features to the Tahoe. For example, the 2021 vehicles will now include wireless Apple CarPlay and Android Auto connectivity. In the video, you can see just how quickly and easily Rob's phone connects to the Tahoe's Infotainment System to access calls, music, contacts, and other elements of his smartphone. 
Next, you can see one of the latest tech features to the Tahoe: wireless charging. All Rob has to do is slip his smartphone into the segment of the dashboard meant for charging and his phone will automatically and wirelessly charge to keep him connected at all times. At the same time as his phone is charging, Rob can still keep his wireless Android Auto connection going to continue his navigation, phone calls, or music playing. This is just one of the many ways the 2021 Tahoe is built with your comfort and convenience in mind. It is available at Chevrolet dealers now!
Chevy Dealer Near Me 
Searching for a "Chevy dealer near me"? Your search ends here at Ray Chevrolet your Fox Lake Chevrolet dealer. We have a wide selection of new and used Chevrolet vehicles for you, including the new 2021 Chevrolet. Visit Rob to learn more about how to access all of the 2021 Tahoe's best new features or schedule a test drive with the new Tahoe to see for yourself today!