#1 Commercial Fleet Dealer!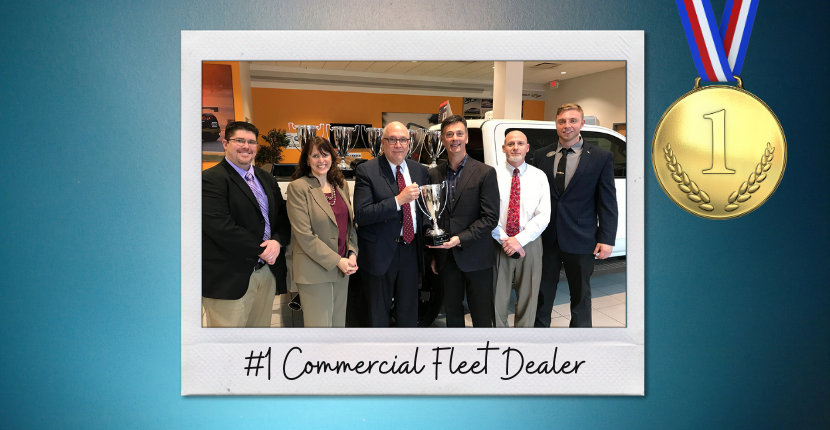 There is nothing more important when looking for a new car than finding a dealer that you can trust. Car buying can seem overwhelming at times, and that is why Ray Chevrolet is here to help you by making the car buying process as seamless as possible. Ray Chevy puts the customer first. That's why Ray Chevrolet is the #1 Commercial Fleet Dealer! We are proud to have held this title for six consecutive years in the North Central Region. Are you searching for the number one fleet commercial dealer near you? Look no further!
What is a Fleet Dealer?
A fleet dealer focuses on sales of vehicles to corporations, rental car firms, utility companies, and government agencies. Fleet dealerships are critical to the business world. Ray Chevrolet is making a huge impact. To be named the #1 fleet dealer demonstrates the dedication and commitment of our employees.
Fleet vehicles are often used to deliver goods to customers or for sales representatives to travel to their clients. Businesses trust Ray Chevrolet to provide them with vehicles that can get their employees where they need to go.
A Great Accomplishment for Ray Chevy
This is an amazing achievement for Ray Chevrolet. Especially considering that the North Central region, where we have repeatedly earned this honor, encompasses nine different states. It is also considered to be one of the most competitive areas in the nation for Chevy sales. Not only was Ray Chevrolet named #1 in the North Central region, we were also named number two for fleet and commercial sales out of all of the Chevy dealers in the United States.
Our owner, Ray Scarpelli, noted: "To be ranked number one in the North Central Region for six years in a row is quite an accomplishment." This award truly indicates the character and work ethic of the people working at Ray Chevrolet. Putting the customer first is our biggest concern and we work to make car-buying an easy process.
This prestigious award was presented by Chevrolet Regional Director for the North Central Region, Susan K. Keenehan.
Choose Ray Chevrolet
Come see why Ray Chevrolet was ranked the number one commercial fleet dealer for six consecutive years. Looking for a "Chevrolet dealer me?" Fox Lake Chevy can help you with all of your fleet and commercial vehicle needs. Choosing Ray Chevrolet will truly make a difference in your car-buying experience.