Best Moments From The SEMA Auto Show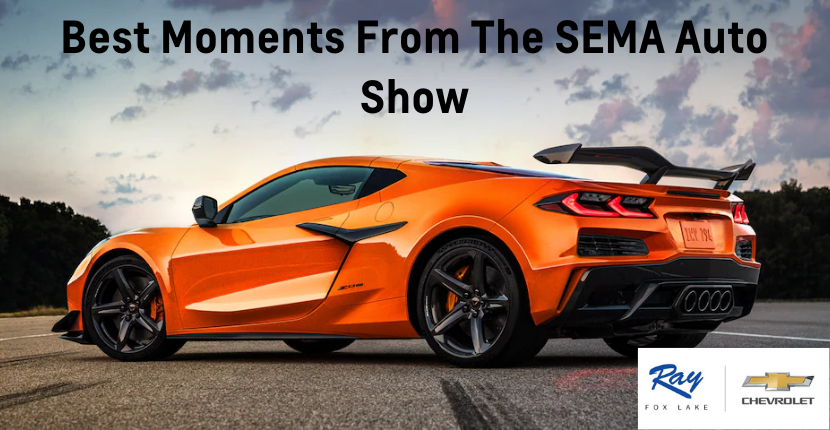 The 2021 SEMA Auto Show took place in November at the Las Vegas Convention Center. Chevrolet debuted several impressive new concept vehicles, including the Chevrolet Beast. Chevrolet introduced a roster of eight Chevy trucks and SUVs at the annual performance and personalization exposition. Some of the best moments included the supercharged, desert-running off-road concept called the Chevy Beast. For more vehicles that feature Chevrolet's signature innovation, visit Ray Chevy Fox Lake!
What is the SEMA Show?
Sometimes called the SEMA Auto Show, the SEMA Show is the world's leading automotive trade event bringing together manufacturers and buyers in every segment of the automotive industry, from hot rods and off-roads, to mobile electronics and collision repair. At this year's event, Chevrolet featured its most exciting new concept vision of the ultimate in high-performance desert running vehicle with the Chevrolet Beast, as well as several other vehicles.
Chevrolet's Featured Off-Road Vehicles
In addition to the Chevy Beast, Chevrolet gave insiders a look into the expanded dimensions of Chevy Trucks' capability with several additional Chevy concept cars on display at the SEMA Show. These high performance vehicles include the 2022 Silverado ZR2, 2022, Silverado High Country Midnight Concept, 2022 Silverado 3500HD Hoonigan Concept, 2022 Colorado ZR2 Extreme Off-Road, 2022 Colorado Z71 Off-Road Performance Edition, 2022 Tahoe Z71 Overlanding Concept, and 2021 Suburban Street Concept. Look for them at a Chevy Dealer Near Me soon!
Chevy's New Off-Road Concept
One of the most exciting moments at the SEMA Auto Show was Chevrolet's debut of the new Chevy Beast. Conceived to demonstrate the capability of Chevy trucks and Chevrolet Performance components, the Beast is a four-passenger off-roader that's based on a modified Silverado chassis, wears a customized pickup body, and is powered by a Chevrolet Performance LT4 650-horsepower supercharged crate engine.
Off-Road in Style
Driving the Chevy Beast lets you off-road in style with impressive capability complemented by equally dramatic and purposeful style. Tubular doors and a simple, lightweight clamshell-type front end reflect the functionality and aesthetic of desert running, while the rear of the vehicle was intentionally designed with almost no overhang to maximize the angle of attack on steep grades.
The Beast's interior customized cab features a minimalist, functional design. It comes with a quartet of Recaro performance seats with four-point harnesses, as well as a pair of 7-inch-diagonal LCD screens that monitor vehicle functions and performance data, including pitch and roll during off-road driving scenarios.
Beastly Performance
Designed to dominate the desert with capabilities, control and performance, the Beast's design is rooted in a production-based foundation and off-the-shelf performance enhancements. The Chevy Off-Road Concept's high-speed capability is derived from a Chevrolet Performance LT4 crate engine1 — a 6.2L supercharged V-8 that's rated at 650 horsepower. All of this is backed up by a 10L90 10-speed automatic transmission that sends torque to a two-speed transfer case and distributes it to 37-inch-tall off-road tires mounted on 20-inch beadlock wheels.
Visit Ray Chevrolet!
Want to experience some of the superior performance and rugged capability on display at the SEMA Auto Show? Stop into Ray Chevy Fox Lake to schedule a test drive today!