Save Money by Checking Your Chevy Warranty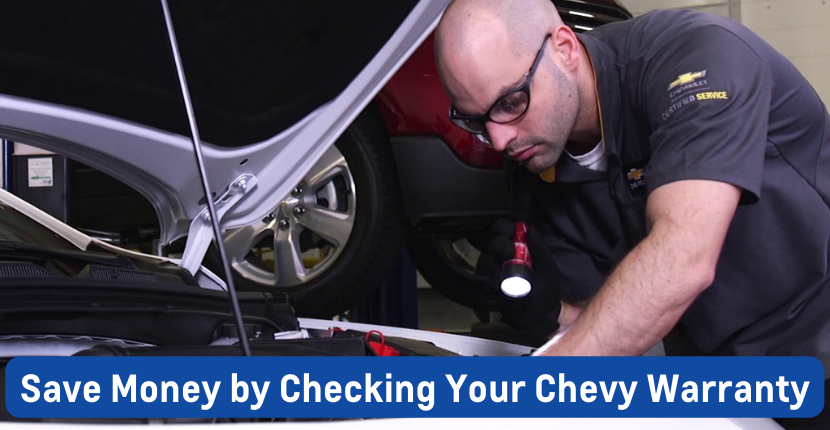 With a Chevy Warranty, you're covered. Committed to making sure your experience with one of our new vehicles is an excellent one, Chevrolet created the Chevy Extended Warranty for all new vehicles. Chevrolet Protection can offer you the kind of confidence and comfort that help enhance your ownership experience. From GAP Coverage to Tire and Wheel Protection and more, our plans help provide the extra peace of mind that you can use at every turn. Learn more about the amazing Chevy warranty now at Ray Chevrolet!
When To Check Your Warranty 
Warranties usually have different expiration dates or conditions depending on the coverage. Many of them last up to 10 years, but some of them don't, so now is a great time to check your warranty. If your warranty is expired or is about to expire, it's best to consider extending your warranty or purchasing a new package. We have a great selection of warranties for every need at Ray Chevrolet! 
Optional Extended Limited Warranty
The optional Extended Limited Warranty may be selected for new Chevrolet vehicles at the time of vehicle purchase. When you choose the optional Extended Limited Warranty, your coverage is 5 years/60,000 miles, whichever comes first. Extended Limited Warranty is only available at the time of new vehicle purchase. Chevrolet's optional Extended Limited Warranty has no deductible, and coverage is the same as the standard term Bumper-to-Bumper Limited Warranty. Covered repairs will be performed using new, remanufactured, or refurbished parts, and the optional Extended Limited Warranty transfers automatically with vehicle ownership during the warranty period. 
GAP Coverage 
GAP Coverage gives you confidence when you purchase a new or used, or lease a Chevrolet vehicle. If you have an accident and your vehicle is considered a total loss, most standard insurance policies will pay only the current market value of your vehicle, not for what is owed or the deductible. This can leave you responsible for the difference. GAP Coverage can help cover this difference. 
Tire and Wheel Protection 
Road hazards can be unpredictable. But with Chevrolet Tire and Wheel Protection, you can rest easy knowing that your vehicle's tires and wheels are protected from covered road hazards. After all, we built your Chevrolet, so we know exactly what you need to get back on the road. 
As your vehicle's only point of contact with the road, it is essential to determine the tread level of your tires and buy brand new ones when you need them. In the event you don't, long-term harm could be done to your automobile costing you much more than you anticipated. With the Chevrolet Tire and Wheel Protection Plan, you are able to put your mind at ease knowing that our Certified Service Center will keep your wheels and tires healthy going forward for thousands of miles ahead. We carry name-brand car tires like Goodyear, Michelin, and Firestone.
Chevrolet Powertrain Warranty 
For most new Chevrolet vehicles, powertrain coverage is for the first 5 years or 60,000 miles, whichever comes first. The 2020 1500 Series Light Duty (LD) pickups are equipped with a 3.0L Duramax Turbo-Diesel Engine, and 2500 and 3500 Series Heavy Duty (HD) Pickups equipped with a Duramax 6.6L Turbo-Diesel V8 engine are covered for 5 years or 100,000 miles, whichever comes first, see dealer for details. 
Visit Ray Chevrolet! 
Looking for a Chevy dealer near me? At Ray Chevrolet, we are a family-owned and operated Chevrolet dealer that has been serving residents in Lake and McHenry County for over 40 years. Located on US-12, we are a short driving distance away from each town we serve, including McHenry, Chicago, Milwaukee, WI, and Elkhorn, WI. As your local Fox Lake car dealer, we pride ourselves on offering the highest level of service and the best experience any customer could ask for at a Chevy dealership in Fox Lake, IL. Visit us to learn more about warranties available now for the 2022 Chevy lineup!