How to Save On Gas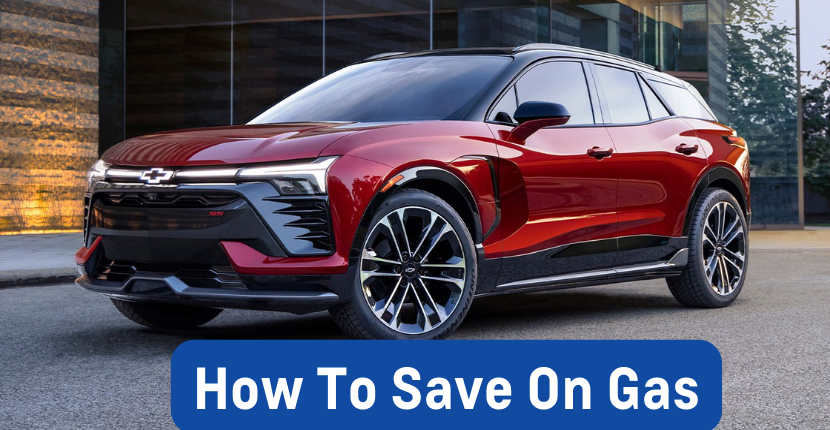 With rising gas prices, it's a good time to know how to optimize your vehicle's fuel efficiency. There are several Chevy tips you can use to change your driving habits to get more bang for your buck at the gas pump. Chevrolet is known for having excellent fuel efficiency, so now might also be a great time to switch to a more fuel-efficient vehicle. Learn more about fuel-efficient Chevys now at Ray Chevrolet!
5 Ways to Improve Fuel Efficiency 
Limit Idling
While some newer models have a stop-start system that conserves fuel by automatically shutting down the engine when the car comes to a stop, it's likely that your vehicle does not. The more time you spend idling, the more gas you waste. The best way to stop using gas by idling is to avoid waiting in your vehicle or by turning off your vehicle when you're stopped for long periods. 
Remove Clutter 
While it's a good idea to have some things in your vehicle, like an emergency kit, having too much extra junk in your car can reduce its fuel efficiency. Clear out your trunk or remove things like forgotten backpacks, sports equipment, or old trash. You can also remove exterior features like bike racks, cargo boxes, or roof racks to reduce your vehicle's weight and wind resistance to improve fuel efficiency. 
Check Your Vehicle's Tire Pressure 
Fuel usage can increase by up to 3 percent of your car's tire pressure is low. Your owner's manual will list the optimal PSI for your tires to perform at the most fuel-efficient and safe level. 
Stay Within the Speed Limit 
Vehicles begin to lose fuel efficiency when they reach about 45-50 mph. The faster you go, the more fuel you use. You can optimize your speed for fuel economy by staying within the speed limit and using cruise control when possible. Be sure not to rapidly accelerate or brake hard because doing so can needlessly use up extra fuel. 
Schedule Regular Maintenance 
Your vehicle's fuel economy can be impacted by dirty air filters, spark plugs, and connections. Scheduling regular maintenance to replace air filters, motor oil, tire rotations, and more will make your vehicle more fuel efficient and ensure it's safe for you to drive. 
Visit Ray Chevrolet! 
Looking for a Chevy dealer near me? At Ray Chevrolet, we are a family-owned and operated Chevrolet dealer that has been serving residents in Lake and McHenry County for over 40 years. Located on US-12, we are a short driving distance away from each town we serve, including McHenry, Chicago, Milwaukee, WI and Elkhorn, WI. As your local Fox Lake car dealer, we pride ourselves on offering the highest level of service and the best experience any customer could ask for at a Chevy dealership in Fox Lake, IL. Ray Chevrolet is also your home for Chevy EV; stay updated on all the newest models here! Visit us to learn more about how to save on gas with Chevys now!