Best Location for Your EV Charger in Your Garage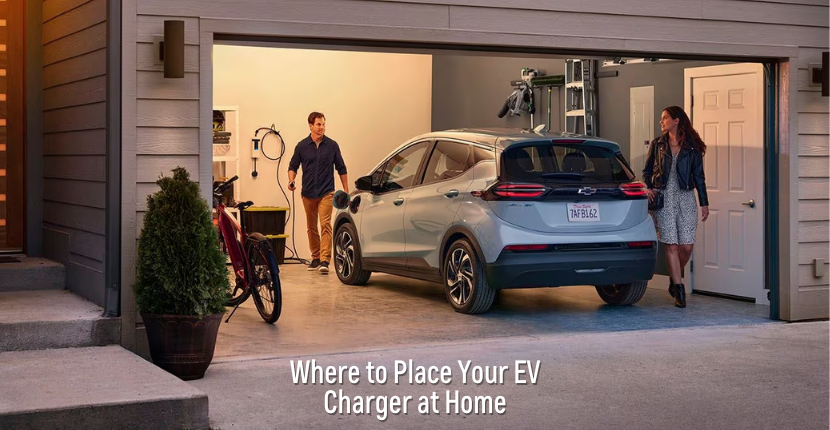 Switching from gas to electric cars is easier than ever. Not only do EVs make driving more sustainable, but they also save you time and money at the gas pump. Most electric vehicles are also eligible for $7,500 federal tax credit. They're also more pleasant to drive—driving more quietly and delivering torque immediately. Maintenance is also easier, less frequent, and cheaper. Plus, you can place a Chevy EV charger in your garage for ease and convenience. Check out electric vehicles for sale Fox Lake now at Ray Chevrolet Fox Lake!
Benefits of Driving Electric 
It may be obvious, but with an electric vehicle, you no longer need to pay for gas. That means huge savings—on average, between $2,000 and $4,0000 on gas every single year. Find EVs for sale near me now at Ray Chevrolet!
In addition to the savings from eliminating the need for gas, electric vehicles earn you major savings on maintenance costs. As an electric vehicle, it doesn't require oil to lubricate the engine, eliminating the need for oil changes. Just that alone means huge savings over time. And the same is true of other expensive engine work; for example, brakes won't wear as easily. Reduced repair costs may add up to $6,000 to $10,000 in maintenance savings over the life of the EV.
Installing a Home Charger 
Becoming an electric vehicle owner is easier than ever with home charging. Installing an SAE J1772, also known as a Level 2 Charger, means your charging capacity will be around 12–60 miles of range per hour. That's enough to add 200-plus miles of range overnight. Without it, you'll only be able to add roughly four miles of range for every hour on the socket. 
The Best Placement for EV Charger in Your Garage
The best location for EV charger in garage is a place with easy access to a plug and plenty of space. Additionally, you'll want to make sure your EV charger garage location is in a position that has good connectivity because EV chargers connect to a smartphone app to give you important information about your charge. For many people, this might be right near the door that leads into your house. As long it's located on a wall near where you park your car, you're all set. Plus, it might be best to install it either right beside or in front of your parking spot.
Visit Ray Chevrolet! 
Looking for a Chevy dealer near me? At Ray Chevrolet, we are a family-owned and operated Fox Lake dealership that has been serving residents in Lake and McHenry County for over 40 years. Located on US-12, we are a short driving distance away from each town we serve including McHenry, Chicago, Milwaukee, WI and Elkhorn, WI. As your local Fox Lake Chevrolet, we pride ourselves on offering the highest level of service and the best experience any customer could ask for at a Chevy dealership in Fox Lake, IL. Visit us to learn more about installing an EV garage charger today!