Do you Need to Warm Up your EV in the Winter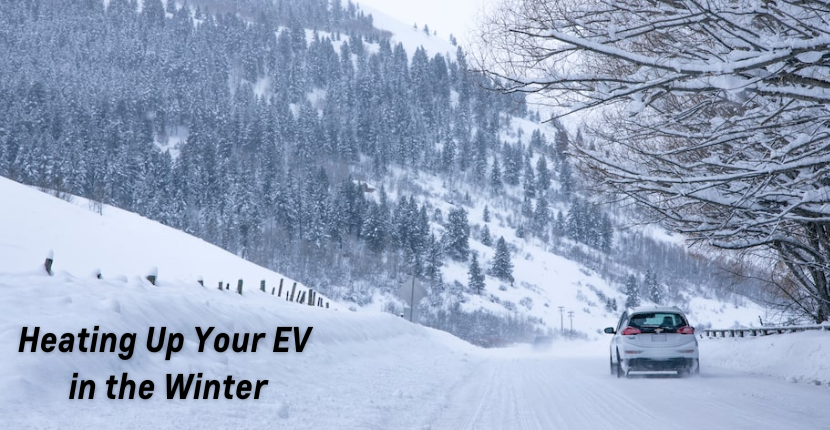 Now that we're in the midst of winter, low temperatures and snowy conditions will be here for a while. Now is a good time to consider how cold weather and icy conditions can affect your vehicle's operation. With electric vehicles, you might be wondering how cold weather will affect your EV's battery or range. Learn more about electric vehicles in winter now at Ray Chevrolet Fox Lake! 
How Does Cold Weather Affect Your EV's Range? 
Engines take even longer than usual to warm up in cold weather because the low temperature makes it difficult to generate and circulate warm air. Additionally, the extra time required to warm up your vehicle results in less time spent at the optimal temperature for fuel efficiency. Both of these combine to mean that your engine is working harder than normal to power your vehicle, using more gas than normal. 
As a result, your vehicle's efficiency will probably decrease—whether it's an electric vehicle or gas engine. For this reason, we recommend prioritizing range and always being cognizant of your charge level. Check out electric vehicles for sale now at Ray Chevrolet! 
Warming Up Your EV in Winter 
It is a good idea to get in the habit of warming up your EV during the winter months. Not only does starting your vehicle up make it warmer and more comfortable for you to drive, but it has many other benefits for your vehicle's operation. Most importantly, warming up your EV before your drive will preserve your vehicle's battery range, which is especially important for avoiding getting stranded on a highway during wintry conditions. It's a good idea to keep your EV plugged in when you're warming it up so that the heating process is using the grid power and not your battery life. 
Warm Up Your EV with Chevy Remote Start 
Chevrolet's goal is to make your life easy and convenient. That's why all new Chevrolet models have available remote start, accessible on your vehicle's key fob and through the MyChevrolet app. Using impressive Chevy technology, the remote start function warms or cools your vehicle's cabin before entry so it's comfortable when you get in, allows you to warm up your vehicle's engine, and integrates with your vehicle's anti-theft system. Chevy Remote Start is especially useful during winter driving with cold temperatures and icy conditions.
It's smart, simple, and seamless. The MyChevrolet app uses Chevy technology and is designed to connect you to your vehicle at any time anywhere, available now on the Apple App Store or Google Play Store. 
Visit Ray Chevrolet! 
Looking for a Chevy dealership near me? At Ray Chevrolet, we are a family owned and operated Chevrolet dealer that has been serving residents in Lake and McHenry County for over 40 years. Located on US-12, we are a short driving distance away from each town we serve including McHenry, Chicago, Milwaukee, WI, and Elkhorn, WI. As your local Chevy dealer Fox Lake, we pride ourselves on offering the highest level of service and the best experience any customer could ask for at a Chevy dealership in Fox Lake, IL. For customers on the lookout for electric vehicles near me, we've got you covered—we have a great selection of EVs for sale Fox Lake now! Visit us to schedule your EV test drive today!