6 Underappreciated Classic Chevy Cars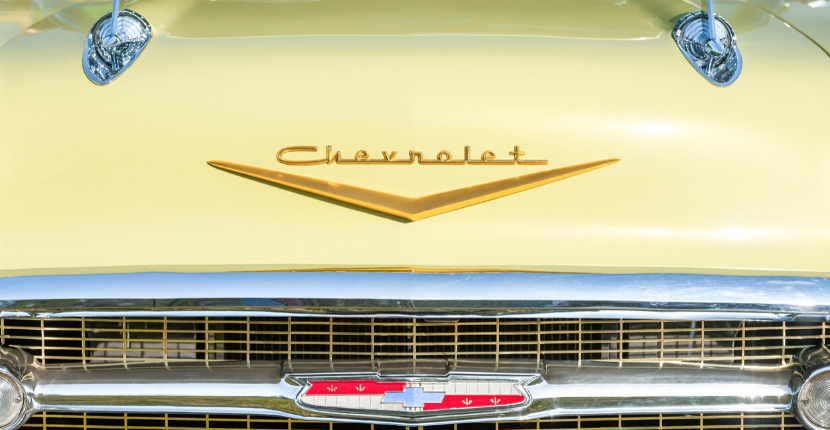 Chevrolet was founded in 1911. Since then, Chevy has produced over 200 million cars and trucks. This is a brand with a long legacy of great vehicles. However, there have been so many vehicles created by Chevy over the years that many have been forgotten or underappreciated. Check out some forgotten Chevy vehicles below to learn more about Chevy history.
Classic Chevy Cars
1961 Chevy Greenbrier – This vehicle was a van with a very unique design. It offered you plenty of passenger space for families, but it also had a style that stood out.
1969 Chevy Kingswood – The Kingswood was a four-door station wagon that was functional, but also very powerful.
1973 Chevy Laguna – The Chevy Laguna was a combination of a sporty car and a luxury coupe. It is one of the rarer Chevy models today because it was only in production for a few years.
1975 Chevy Monza – This car was released during a peak time for the Chevy Corvette and Camaro, so the Monza, while a great option, was overshadowed. The Monza was a great car to give you speed and excellent handling.
1980 Chevy Citation – This vehicle replaced the Nova, and it was 20 inches shorter and 800 pounds lighter than the Nova. This made it more functional and powerful. Over one million Chevy Citations were sold, and most of them in the first year of production.
1988 Chevy Sprint – This vehicle was a subcompact car with front-wheel drive. It was a very dependable and functional car.
Do you remember any of these classic Chevy cars? These cars can often be forgotten or underappreciated, but it is clear that Chevy has made some great vehicles over the years. Do you have a favorite classic Chevy vehicle, or was there an old Chevy vehicle you grew up learning to drive? Let us know!
At Ray Chevrolet, we appreciate car history and how it has led us to where we are today. The current Chevy designs and technologies come from a legacy of great car creations. At Ray Chevrolet, we have a lot of new and used Chevy cars, trucks, and SUVs for sale. Whether you are looking for a muscle car, a functional SUV, or a powerful truck, we have you covered. You can check out our inventory online, or you can reach out to us for more information about our selection today.