Chicago Auto Show Is Almost Here!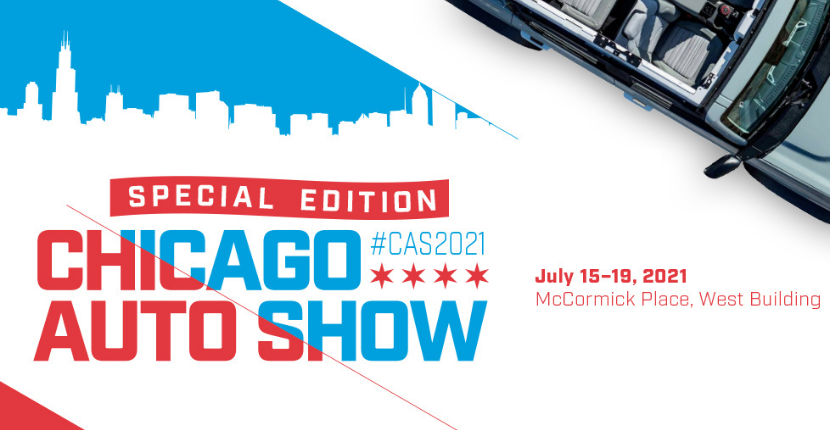 It's that time of year again – The Chicago Auto Show is back for another year. Only this time, the show will be set a little different. After approval from state and city officials, the Chicago Auto Show will be hosting its first live, in-person event since the Coronavirus shutdown. The special edition of the show will feature more outdoor test drive opportunities, test tracks and technology demonstrations. You will experience a festival-like atmosphere through its move to a new location.
Chicago Auto Show New Location 2021
The Chicago Auto Show is committed to providing a safe environment for anyone attending or assisting. Above all, the show will adhere to health and safety protocols and guidelines set forth by city and state officials.  In order to take advantage of the summer weather, the show's location has been moved so attendees can experience more outdoor features.
New Location: 2301 S. King Dr, Chicago, Illinois, 60616 McCormick Place, West Building
McCormick Place will not offer ticket booths to adhere to health and safety guidelines. However, you can easily purchase tickets online with a desktop or smartphone. Ticket prices are $13 for adults and $10 for seniors ages 62+ and children 12 and under. There are plenty of accessibility benefits you can explore here.
The tentative schedule includes:
July 14th – media preview from 8:00 am – 5:00 pm at McCormick Place – West Building.
July 15th -18th – Chicago Auto Show 9:00 am -10:00 pm. Street Fest – Auto show ticket required 6:30 pm – 10:00 pm.
July 19th – Chicago Auto Show 9:00 am-8:00 pm.
2021 Auto Show Events
With cities reopening after the shutdown of mass events and festivals, the Auto Show is taking serious precautions to ensure the safety of all attendees. In doing so, the auto show will offer an outdoor festival atmosphere with food trucks, local brews, musical entertainment and the newest vehicles on display outdoor and indoors. City officials will shut down Indiana Ave for the duration of the show. This will be the first-ever outdoor activation of the Chicago Auto Show. Camp Jeep and Ram Truck indoor test tracks will be available as well as Subaru's popular pet adoption event. Participating vendors include Goose Island, Connie's Pizza, Andy's Frozen Custard and more! For a full list of food vendors, visit about the show on the Chicago Auto Show website.
We at Ray Chevrolet, your Fox Lake Chevy, are thrilled the Chicago Auto Show will be taking place this year. This year's show will allow Chevy dealers from all over to come and see the newest models up for display. Debut vehicles such as the 2022 Bolt EUV, 2022 Bolt EV, and the 2022 Chevy Traverse are all to be featured in this year's show. If you are looking for an auto show near me or Chevrolet dealer near me, reach out to us online or at (866) 460-2562. We are happy to help provide further information regarding the auto show or any new or used vehicles we have in stock.