Iconic Chevy Camaro Past and Present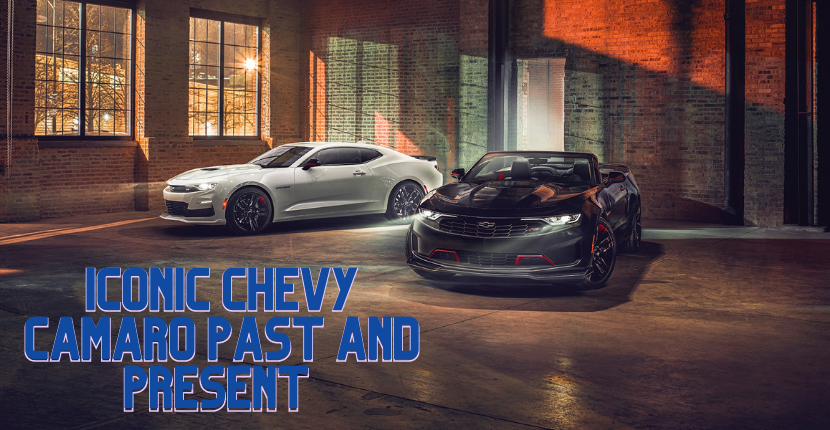 For five generations, the Chevy Camaro has had a rich history of exceptional race cars and different rare collections. Chevy Camaro's have become iconic in some of the most popular films due to their combination of raw power and sleek aesthetics. Throughout history, the Chevy Camaro body styles have drastically changed from the Original version in 1967 to the early 70's Camaros and even the 2002 Camaro SS, which looks very much like a convertible.
1967 Camaro
Nothing beats the classic Camaro. It first started as a beautiful muscle car used for promotional films and public relations photos before entering the public market. It had a three-speed manual transmission and a 3.7-liter inline-six engine.
Chevy Camaro Bumblebee
One of the most iconic vehicles in Chevrolet history is the Chevy Camaro Bumblebee. This Chevy Camaro AWD famously transformed into the Bumblebee in the movie Transformers. Although these muscle cars never made it to the public, they plan to be auctioned off in Scottsdale, Arizona. Due to the popularity of the film, the Camaro became the most search for cars on the internet in 2009. In 2010, the Camaro became the leader in the sports car market, jumping ahead of the Ford Mustang.
2010 Chevrolet Camaro SS
This is, by far, one of the most popular models to date. As part of the GM Heritage Collection, this SS model generated 61,648 sales in its first year, and by 2011, 88,249 sales! It was truly a classic sports car with 426 horsepower and a 6.2-liter V-8 rating. It's a strong heritage to the vintage Camaro's, along with its strong design and powerful acceleration, makes this car a fan favorite. Just to demonstrate it's raw power, it can hit 60 mph in 4.6 seconds using it's six-speed automatic!
Chevy Camaro for Sale
Fox Lake Chevy has you covered. Browse through our website or visit our Fox Lake car dealership to see our wide selection of Chevy Camaro for sale in Fox Lake. You can adjust your search by price range, body style, trims, colors, exterior and interior options, horsepower, and powertrain. Whether you have a vintage Camaro or a modern one, Chevrolet offers a variety of Chevy Camaro accessories such as aero, brakes, drag race, exhaust, intake, interior, suspension, and underhood.
Your new Chevy Camaro is waiting for you here at Ray Chevrolet. Come visit us today and take a test drive. You'll find us at 39 N Route 12 in Fox Lake, IL or call us today at 866-222-8857. And as always, visit our website to check out our current inventory and Fox Lake IL special offers.