How Chevy Helped the Beginning of Hot Wheels Cars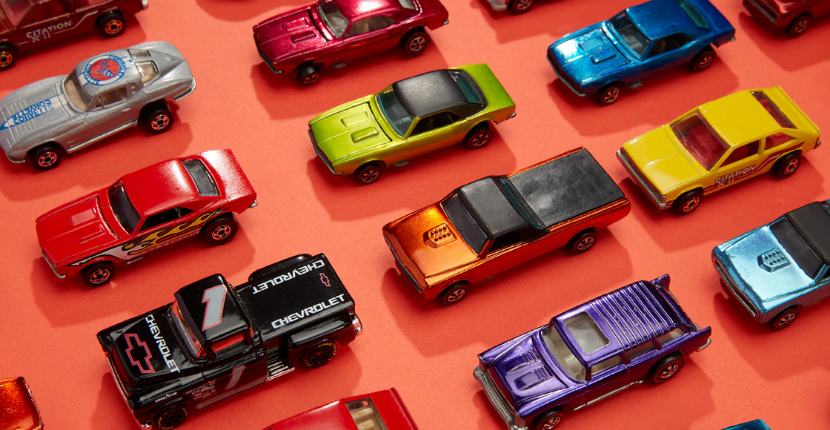 You may not be aware of it, but Hot Wheels® might be the best-selling toy brand of all time. Hot Wheels has produced over 6 billion cars since the brand was founded in 1968. That is an impressive number because it amounts to 16.5 cars produced every second. That is more toy cars sold than real cars from General Motors, Ford Motor Company and Fiat Chrysler combined. However, General Motors and Chevrolet have a big link to Hot Wheels which you can learn more about below.
Hot Wheels and Chevy have a big connection for a couple of different reasons. Recently, some blueprints from Hot Wheels were found and the first design for a Hot Wheels car was for the Chevy Camaro. This blueprint was all the way back from 1967 when Hot Wheels was first in its conception.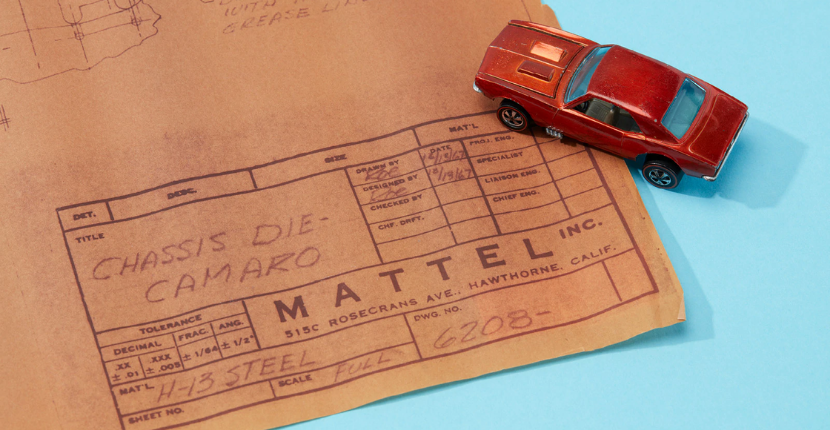 Why was the Camaro one of the original Hot Wheels cars? Aside from the Camaro being an iconic vehicle and a stylish one, one of the designers of Hot Wheels at the time was a former General Motors employee. He wanted to showcase some great vehicles, and Chevy was a top brand.
According to Chevrolet, "With three vehicles in the first set of cars, Chevrolet was the best-represented brand in the Hot Wheels "Sweet Sixteen." Camaros, Corvettes, and El Caminos featured in period advertising for the new toys, perhaps most prominently on the cover of the Mattel product catalog for 1968, which featured an image of an impossibly shiny gold Camaro zooming across a section of orange Hot Wheels track."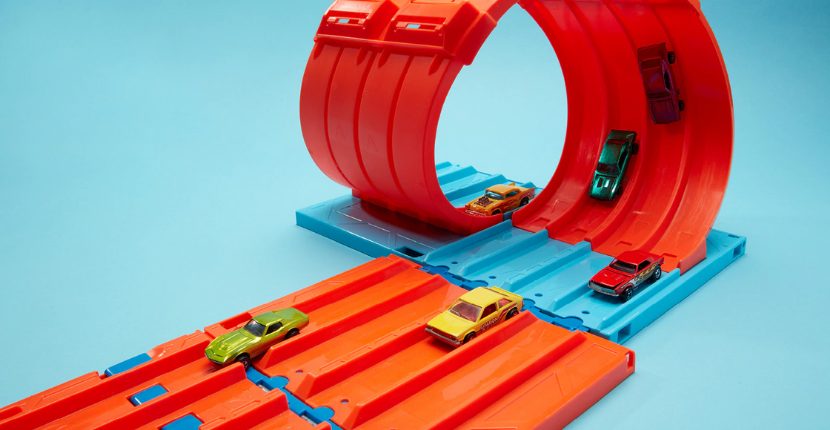 Many people love cars, and Hot Wheels allows kids and adult collectors the chance to enjoy many different models of vehicles without having to spend all the money to buy a real version of the car. It is a way of celebrating cars and having fun with them. Did you collect Hot Wheels when you were a kid? What Chevy Hot Wheels cars did you have?
If you are ready to collect a real Chevy vehicle, you can reach out to us at Fox Lake Chevrolet. We have all kinds of great cars and trucks for sale near me. We can help you upgrade to a full-size Chevy Camaro with our 2020 Chevy Camaro models for sale. These Camaros can feature a 6.2-liter V8 engine that gives you 650-horsepower and 650 pound-feet of torque. Reach out to us today to learn more. We look forward to helping you find your dream car!