What to Expect With Contactless Pickup and Drive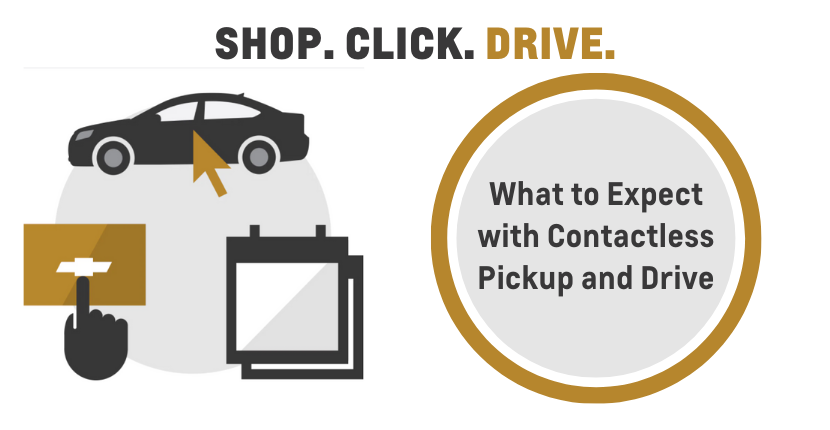 Due to the coronavirus pandemic in the United States, many auto manufacturers know people are weary of shopping in person, especially for as long as buying a vehicle in a dealership may take. To solve this problem for customers who still need to buy a car during this time, Chevrolet has assembled a comprehensive program that allows customers to easily access the car buying experience from home.
"Chevy Cares: We're Open"
With the program "Chevy Cares: We're Open," Chevrolet is offering support to current owners and lessees, as well as special incentives for new customers. Some of this support is also directly targeted at those most hard hit by the coronavirus pandemic; Chevrolet is offering special deals for first responders. 
Most significantly, Chevrolet has enabled Chevy dealers to change their methods of operation to implement new procedures to maintain social distancing and public health guidelines while also serving customers who don't want to or cannot visit a dealership in person. 
Chevrolet Dealerships Adapt
As one of the largest franchised dealer organizations of the United States, Chevrolet has managed to adjust their operations pretty quickly to continue serving customers. While most Chevrolet dealerships across the country are open for sales, service, and parts business, some have more limited hours than usual, as well as limited capacity due to social distancing and public health guidelines that may impact the speed of buying a new car. 
However, the company is still committed to serving all customers where they are. In order to do so, Chevrolet is utilizing General Motors' online buying system: Shop. Click. Drive. You can still complete your Chevy order online with the Chevrolet national website, though the Chevy Shop. Click. Drive. system allows you to begin the car buying process through an individual dealer's website so that you can see the specific inventory available near you. Just search "Chevy dealer near me" to find the most convenient location. 
In the process, customers can access trade-in estimates, choose finance or lease options, and create a deal. Once the deal is approved, customers can then schedule delivery of their new vehicle to their home or schedule a pickup time at the Chevy dealership's showroom. Chevrolet has also made the process easier by offering several opportunities for at-home customers to test drive their new vehicle before making the purchase official. Customers can schedule an appointment at their chosen dealership, request an appointment to test drive at another dealership, or take the test drive when picking up the vehicle at the showroom right before signing the final documents. 
New Chevrolet Incentives 
In addition to the Chevy shop online option, Chevrolet introduced several very generous incentives to support customers. For example, Chevrolet is offering interest-free financing on a series of models in addition to a lengthy loan term of 84 months. Well-qualified buyers also have the option of deferring their first payment for up to 120 days on many popular 2019 and 2020 models, including the Silverado, Equinox, Trax, and Bolt EV.
To serve those most vulnerable during the coronavirus pandemic, Chevrolet is offering a First Responder Discount Program. It gives special lease and purchase discounts to firefighters, law enforcement officers, EMTs, paramedics, 911 dispatchers, and healthcare professionals. 
Visit us in-person or online with Shop. Click. Drive at Ray Chevrolet Fox Lake to take advantage of all of Chevy's awesome new deals!