How To Use Our Vehicle Payment Calculator
To help you in the vehicle buying and selling process, Chevrolet has developed the Vehicle Payment Calculator. All you have to do is add in a few pieces of information, and our Vehicle Payment Calculator will help you get a good sense of what you'll pay for the vehicle of your dreams at Chevrolet dealers. Visit us at Ray Chevrolet Fox Lake to learn more today!
What is the Vehicle Payment Calculator?
The car buying process can be difficult. There are so many vehicle options available, and they all come in different trims, colors, and orientations with different price points. That's why we've made it easy to stay within your budget when buying a new car. With the Vehicle Payment Calculator, Chevrolet developed filter tools to help you find the best Chevy model for you. It bases its calculation on the criteria you're looking for in a vehicle. Select the model you're interested in and use our Payment Estimator tool to view the estimated monthly payment by vehicle. Add in your prospective trim level, options, and other accessories for the most accurate estimate.
How Do I Use the Vehicle Payment Calculator?
Use the car payment calculator so you can get an estimate on your auto loan rate or monthly car lease payments at a Chevy dealer near me. Once you've found the new Chevy Silverado or Chevy Cruze that's right for you and your driving needs, enter your information. Now see if our new vehicle specials or additional savings can help you save more on your estimated monthly auto payments. Determine your purchase price and future Chevy payments with this easy-to-use car payment calculator!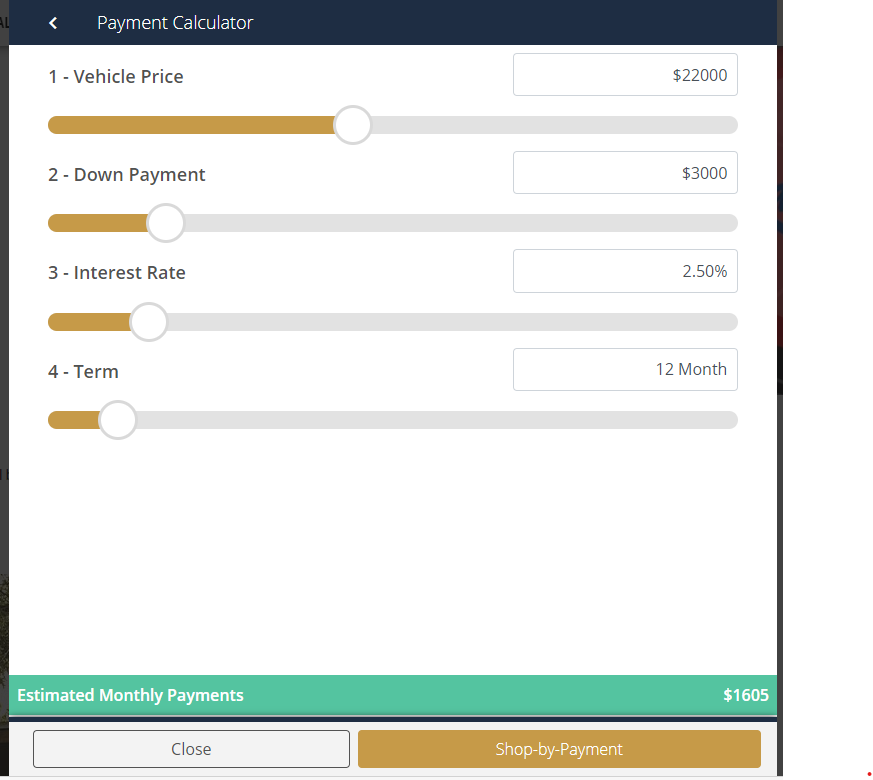 Under the Financing tab on our site's navigation bar, select the Payment Calculator option in the drop-down menu. All you have to do is enter the vehicle's price, how much you can put down for a down payment, the interest rate, and the term you're interested in. In just seconds, you'll have the best estimate of what your payments will be. You can also add in different amounts to see what other options might be within your budget. 
Experience the Ray Chevy Difference!
At your Fox Lake Chevrolet, we have hundreds of New and Pre-Driven vehicles in stock. At Ray Chevrolet, we also have ten GM Master Certified Technicians, two of which are world class technicians. Only a few stores around the country can boast of this distinction. We have over $500,000 in parts on-hand to service your needs. We have a complete, professional, detail department to service your vehicle as well. If for some reason we don't have what you are looking for, ask your salesperson. We'll get that vehicle for you! Stop in to learn more about our Vehicle Payment Calculator or get assistance with figuring out your monthly payments today!