Purchasing a Used Car? Here Are the Longest Lasting Used Cars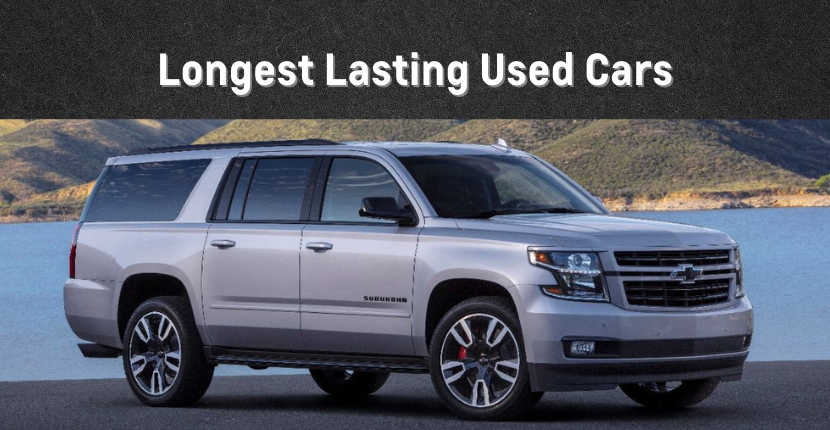 The longest lasting used cars are a mix of vehicle types, but leading the pack are full-size SUVs. Specifically, rugged, truck-based SUVs represent the majority of the list. Recently, iSeeCars.com evaluated used vehicles for their reliability after 200,000 miles. Unsurprisingly, several Chevrolet vehicles made the list. Check out your Chevrolet used car dealer, Ray Chevrolet, for long lasting and cheap used cars! 
How the Study was Conducted 
iSeeCars.com is an online car search engine helping consumers find the best new and used car deals. They do this by providing key insights and valuable resources. To determine the lasting power of certain used vehicles, iSeeCars.com analyzed over 11.8 million pre-owned cars sold in 2020. For each model, the percentage of the number of cars with at least 200,000 miles was mathematically modeled. 
Which Vehicles Last the Longest 
The analysis found that the longest-lasting, most-reliable cars are most often full-size SUVs. This is because they have the highest chance to reach 200,000 miles or more. In the top three vehicles, the Chevrolet Suburban is widely considered a highly durable and long-lasting vehicle. The Chevrolet Tahoe also made the list and was named Best Family Car by Kelley Blue Book in 2021. You can test drive a new or used Chevrolet Suburban and Chevrolet Tahoe at Chevy dealers now! 
Longest-Lasting Pickups 
iSeeCars.com also analyzed the most reliable vehicles by model category. Again, Chevrolet vehicles shined in the Longest-Lasting Light-Duty Pickup Trucks category. Known as a truck that's built on the legacy of the most dependable, longest-lasting full-size pickups on the road, The Chevrolet Silverado 1500 came in the top five. A 2020 Kelley Blue Book Best Buy Award Winner, the Chevrolet Colorado was also named one of the longest-lasting light-duty pickup trucks. No need to search "used car lots near me". Visit Ray Chevrolet to view our used car inventory and to see all that the Silverado 1500 and Colorado have to offer!
Chevrolet: A Reliable Brand
In addition to its model-specific analysis, iSeeCars.com also determined the Longest-Lasting Car Brands to Reach 200,000 Miles. Indicative of the brand's focus on reliability and durability, Chevrolet was named in the top three manufacturers with the longest-lasting vehicles. As America's fast-growing full-line brand, Chevrolet puts quality above all else. 
Chevy Dealer Near You 
Looking for a "Chevy dealer near me"? Here at Ray Chevy, a Chevy dealer Fox Lake, we have a wide selection of new and used vehicles. With the supply shortage in the auto market right now, we know many of our customers may be turning to used cars to meet their vehicle needs. That's why we have so many great, reliable used Chevrolet vehicles, from full-size SUVs to pickups, ready for you now. Visit our Ray Auto Group Fox Lake dealership to learn more about our used vehicles or schedule a test drive today!