It's The Best Time To Sell Us Your Car!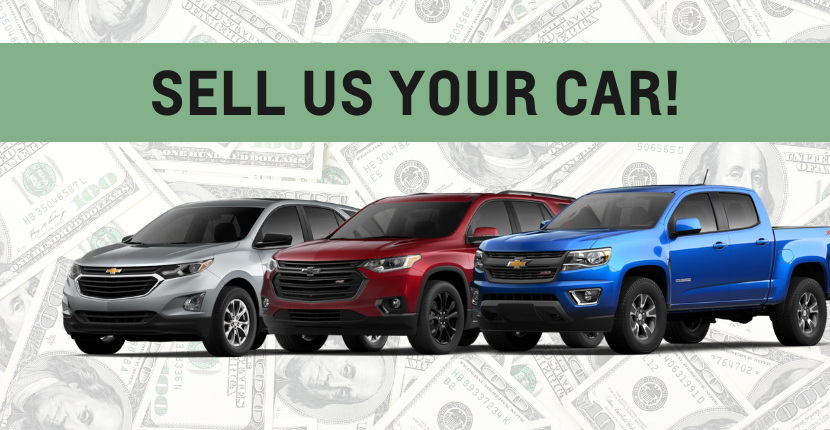 There has never been a better time to see your vehicle, and we are about to tell you why! Prices of used vehicles are soaring, increasing 10% in April and 7.3% in May. There is an overall shortage in vehicles, and dealers are paying big money for your used cars. Learn more about why now is the best time to sell your vehicle. We can help you find a "Chevy dealer near me" and our team will be ready to assist you with your car selling needs. You may be surprised by your car trade in value.
Why Sell My Car Now?
Like we mentioned, the prices for used cars and trucks increased 10% in April and 7.3% in May. This is the highest of any consumer spending category in the government's measure of inflation. Similar to the current housing market, there is a lack of supply and a lot of demand, causing prices to soar. Right now, dealers will pay incredible prices for your used vehicle due to the shortage of inventory.
The pandemic disrupted all parts of the economy, but especially the automobile industry. Most used inventory traditionally comes from off-lease models or former rentals, but during the pandemic, this changed. The supply of new cars was majorly cut, automakers curbed their fleet sales, and this forced rental companies to buy used cars instead. The demand has never been higher for used vehicles.
How To Sell Your Car
There are many things to consider before selling your vehicle, especially if you are looking to replace the car or trading it in for a new one. Usually, a year-old trade in would lose as much as a quarter of its value. However, now some trucks and SUVs are being traded back to dealers for more than last-year's purchase price. This is almost unheard of, so that is why it is such a great time to sell.
If you are looking to sell, it is recommended to contact several dealerships to get a few bids on your used vehicle. It is important to get multiple offers and see which offer would be the most rewarding. There can be major differences in what dealers are offering.
If you are looking for a trade-in, it is recommended that you would get the best value swapping an in-demand SUV or truck for a higher-end sedan from a maker that has been less affected by the chip shortage. If you are a seller, the market is in your favor.
Visit Us At Ray Chevy
Ray Chevrolet, your trusted Fox Lake Chevy dealer, is ready to help you with your car buying or selling needs. Our team of experienced professionals makes the process as easy as 1-2-3! Look for Chevy dealers in your area to take advantage of this great time to sell your used vehicles.