How to Know if Your AC Needs to Be Recharged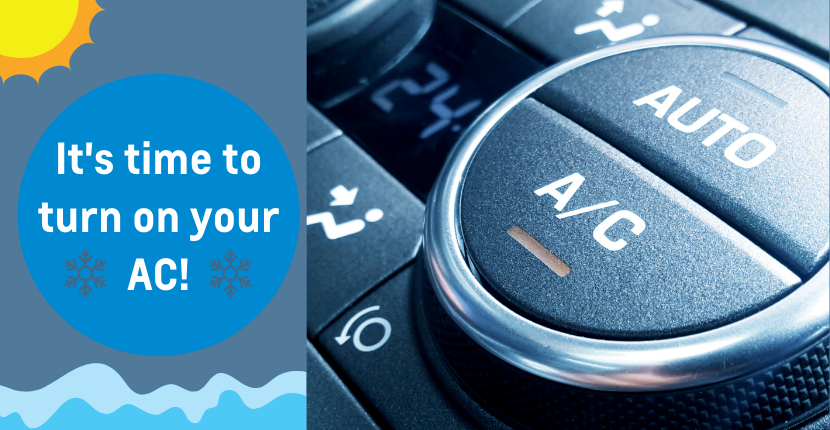 With the hot summer heat in full swing, it's no time for your AC to go out. There are simple measures to take to ensure your vehicle air conditioning is working top-notch. Here at Ray Chevrolet we can help. Follow our below to know if your AC needs to be recharged.
What is an AC Recharge?
An AC recharge service consists of a technician vacuuming out used refrigerant and refilling your system with fresh refrigerant. Your technician may run a series of tests to check the AC temperature and pressure as well as look for any possible leaks. If you are unsure if your AC needs a recharge, follow our steps below for signs it may be time for a refresh.
Loss of Cooling
If you find that your vehicle's AC is starting to produce warm air instead of cold air that is the biggest sign your AC needs to be recharged. Most AC systems operate by using a compressor and circulate refrigerant in order to produce cold air. Because the system is pressurized, if there is even a slight leak the system will fail. If you notice your AC beginning to fail, it's important to get your vehicle checked immediately.
Compressor Clutch Does Not Engage
If your compressor clutch does not engage; that typically means there's an electrical or mechanical problem with the compressor. The clutch will engage by a signal from the AC pressure switch which states the pressure level of the system. When the level drops too low, the pressure switch will not activate, and therefore will not engage. If the AC clutch cannot engage, the system will not be able to circulate. You may be able to visually inspect your compressor yourself; however our service team at Ray Chevrolet has got you covered. Our Chevrolet Fox Lake, IL service department is well-resourced with the latest technology, advanced tools, and equipment. You can schedule a service by visiting our website under our service and parts tab.
Visible Signs of a Leak
The best way to check for a leak in your AC is to look for signs of a greasy film on any of the AC components or fittings under the hood of your vehicle. There also may be a pool of refrigerant underneath the vehicle. If not repaired, the refrigerant will continue to leak until the system no longer functions.
Visit Ray Chevrolet
Maintaining your vehicle's AC is crucial in surviving the summer heat this year. If you are looking for car AC repair near me, look no further than Ray Chevrolet Fox Lake, Illinois. Our Chevrolet dealer provides quality service to help keep your vehicle running smoothly. If you have questions, are looking for service specials or service for you vehicle, give us a call at (866) 598-1328 today. Your search for a "Chevy dealer near me" ends here.