Why You Should Go Electric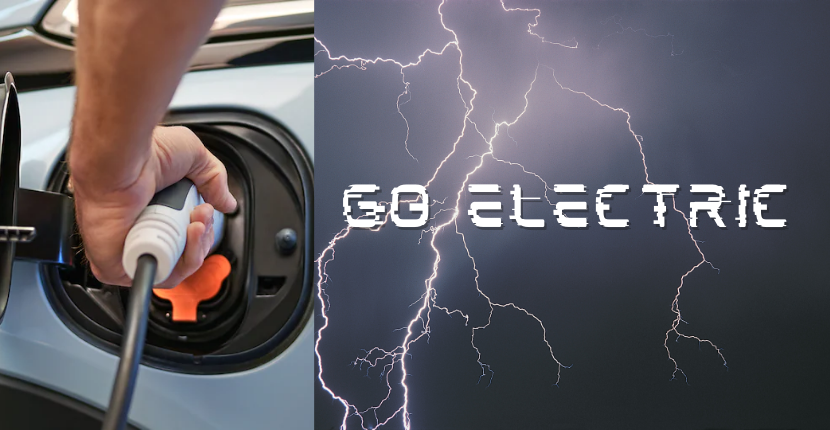 It's 2021, and the way that we drive is rapidly transforming as we know it. More and more people are switching to electric vehicles, but why? Not only is it better for the environment, but it helps you save money along the way. Chevy prides itself in creating the best electric cars. We are here to tell you why Chevy electric vehicles should be in your consideration when it comes to purchasing your next car. Learn more about why you should go electric below.
Benefits of Electric Cars
Being sustainable and taking care of the environment is important to us, and electric cars do just that by reducing emissions. Gas is expensive, and by utilizing an electric vehicle, drivers therefore reduce their fuel spending. Electric motors react more quickly and are known to be very responsive and have good torque. Because they are more digitally connected, many charging stations provide the option to control charging from a smartphone app, keeping you connected while you charge.
Most drivers plug in their electric vehicle when they return home, and it is ready for use the next morning. Charge at home, at work, or on the road; the possibilities are endless. The United States is heavily reliant on petroleum and this heavy reliance can lead to price spikes and supply disruptions. Almost all U.S. electricity is produced from domestic sources, which eliminates the threat of price spikes. These are just some benefits of electric cars.
Reducing emissions that contribute to climate change and smog are critical for our environment. Switching to electric cars is one of the first major steps to work on this. If you charge your electric vehicle using solar or wind energy, emissions are minimized even more.
Chevy Electric Car
Chevy has been priding itself on its high-performing electric car, the Bolt EV. With an estimated 259 miles electric range on a full charge, the Bolt EV is ready to take you where you need to go at a fraction of the price. With a refreshing and modern design, you will feel excited every time you sit in the driver's seat. The Bolt EV sits up to 5 people comfortably and has a newly upgraded premium interior. With Regen on Demand, drivers can restore energy to their vehicle with the simply pull and hold of a paddle. One pedal driving helps capture energy by using only the accelerator pedal to speed up and slow down. Energy assist is available for your smartphone and uses real-time information to calculate the most efficient travel route. Chevy is doing more to help you reduce your emissions.
Chevy Fox Lake, IL
Ray Chevrolet Fox Lake, Illinois is proud to be your trusted Chevrolet dealer when it comes to buying a new or used Chevy vehicle. Come see the Bolt EV for yourself by searching for a "Chevy dealer near me" and see what the hype about electric cars is all about. Don't wait, visit our Chevrolet Fox Lake, IL dealership today.