Safety Tips For Your Summer Travels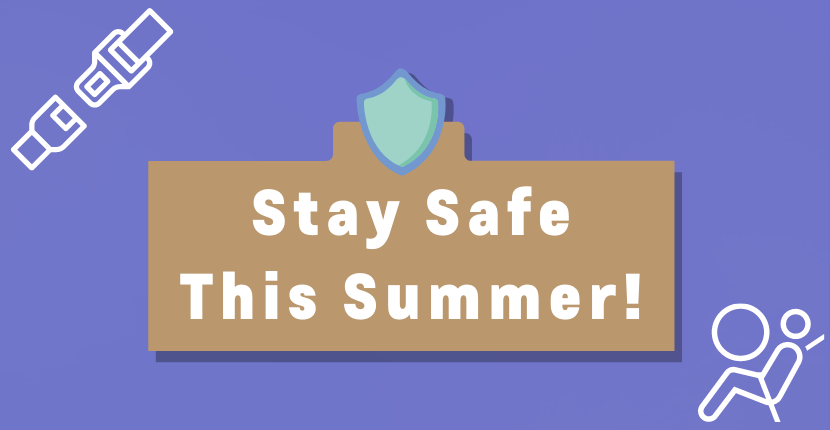 As July comes to an end, it's time to head out on the open road for an end-of-summer road trip! Traveling safely should be the top priority when hitting the road. That's why we at Ray Chevrolet Fox Lake Illinois believe traveling in a safe vehicle is the best way to enjoy your summer travels. Check out our car safety tips below.
Routine Maintenance
Before hitting the road, it's important to do a routine checkup on your vehicle. Servicing your vehicle can help maintain the life of your car and provide your vehicle with the service needed to complete a successful road trip. Maintenance includes:
Oil Change
Tire Rotation
Coolant Check
Brake Check
Belt Check
Battery Check
Summer travel can be a great time to get out and enjoy the weather, but hot temperatures can affect your engine fluids. In addition to a routine check, be sure to ask a technician to flush your coolant and ensure oil, transmission, and brake fluids are top-notch. Not sure what is best for your vehicle? You can check in your owner's manual or give one of our certified technicians at Ray Chevrolet Fox Lake IL a call and we will be happy to serve you. We offer plenty of service specials and rebates that will keep your vehicle in shape without breaking into the vacation budget. Contact us at (866) 598-1328 for service questions or to make an appointment.
Safety Items To Have On The Road
In case of emergency, it's important to have items that will benefit you on a trip far from home. Unpredictable weather conditions can leave you stranded or without proper equipment to continue on. Here is a list of items that should always be in your vehicle to help with safe travels:
First Aid Kit
Spare Tire/ Tire Patch Kit
Multi-Tool
Air Pump
Non-Perishable Food Items
Water
Flashlights
Road Flares
Phone Charger
Choose Chevy For Your Road Trip
Safety is at the core of our mission when it comes to choosing a Chevy as your choice vehicle. At Ray Chevrolet, we have a wide selection of new and used Chevy models that offer features like OnStar® Safety and Security and Teen Driver Technology to give you an added boost of confidence every time you get behind the wheel. Adaptive cruise control and lane change alert are great features to have when hitting the highway for a long trip.
If you are interested in learning more about Chevy safety features, set up an appointment today at Ray Chevrolet, your Chevy dealer near me. We are your Chevrolet dealer that cares about the safety and well-being of our customers. The perfect vehicle for your road trip is waiting for you at Ray Chevrolet.