How To Reserve Your Inbound Vehicle At Ray Chevrolet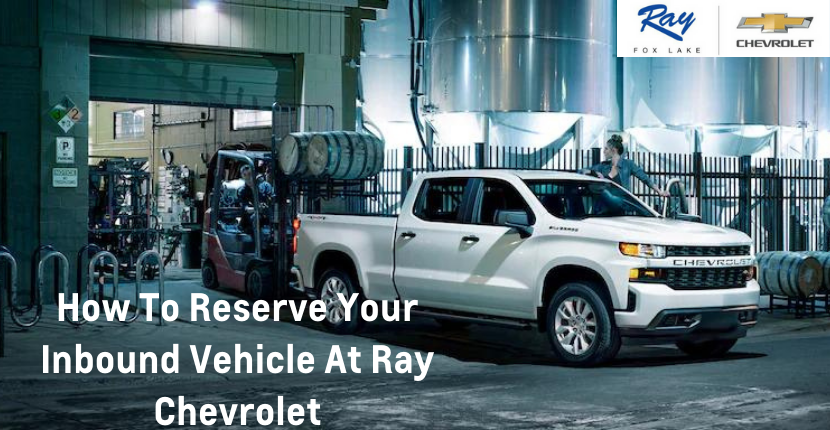 The shortages of vehicles in the automotive industry are continuing. The global shortage of chips needed to manufacture new vehicles is slowing down production, so new vehicles are not coming in stock as quickly as usual. At Ray Chevrolet, we've developed a way to ensure customers looking for new vehicles can find what they want. Don't miss out on a new vehicle because of production issues. Reserve your new vehicle from Ray Chevrolet today! 
How to Reserve Your Inbound Vehicle 
Our process is simple and easy. Simply find the vehicle you're looking for on our Vehicles Coming Soon website. Once you click on the vehicle, just share some basic contact information to reserve, like your name, email, phone number. You'll also enter identifying information about the vehicle you want, just year, make and model, trim, and VIN number. It's really that simple!
Benefits of Reserving Your Vehicle 
Because of ongoing inventory shortages, it's been taking longer to get new vehicles in stock. Don't miss your dream vehicle! With Ray Chevy's reservation system, you don't have to. You can find and reserve the vehicle of your dreams from the comfort of your own home on your own time. Even if you don't see it on our site, we can still get it! Just let us know how we can help. 
Vehicles Inbound to Ray Chevrolet 
At Ray Chevrolet, we have many inbound vehicles coming soon. You can view all of the vehicles coming soon to Ray Chevy online now! Some of our inbound vehicles include the 2022 Silverado, 2022 Equinox, 2022 Blazer, 2021 Colorado, 2022 Bolt EV, and many more. Find and reserve your new Chevrolet today!
Reserve Your Vehicle at Ray Chevy!
Looking for a Chevy dealer near me? Ray Chevrolet in Fox Lake, IL is a family-owned and operated Chevrolet dealership that has been serving residents in Lake and McHenry County for over 40 years. Located on US-12, we are a short driving distance away from each town we serve including McHenry, Chicago, Milwaukee, WI, and Elkhorn, WI. As your local Chevy dealer, we pride ourselves on offering the highest level of service near Fox Lake and the best experience any customer could ask for at a Chevy dealership in Fox Lake, IL. Other Fox Lake Chevy dealers simply can't compete. With so many inbound vehicles coming soon to Ray Chevrolet, don't wait until your dream vehicle is on the lot and someone else buys it first. Reserve now!