Different Kinds Of Fleet Vehicles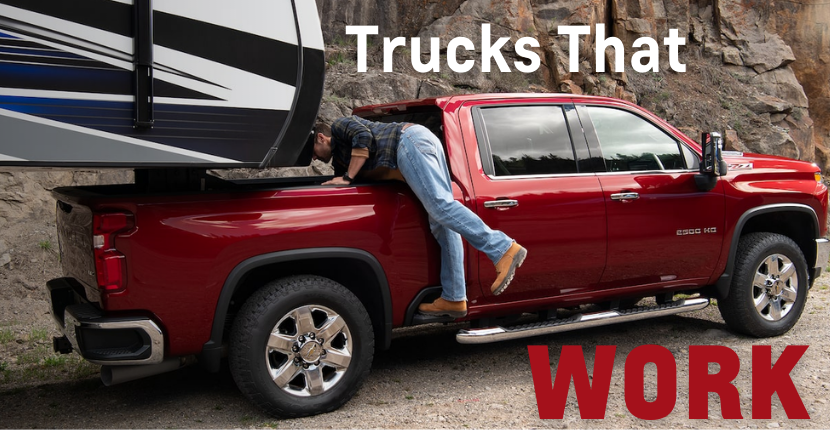 As the end of the year approaches, it's a perfect time to consider buying commercial vehicles for the tax benefits. With many different options, fleet vehicles can serve all of your needs. From light to medium to heavy-duty trucks and commercial vans, Ray Chevrolet has something for you. So visit us to find fleet trucks for sale now! 
Different Types Of Fleet Vehicles 
Fleet vehicles are generally differentiated by their Gross Vehicle Weight Rating (GVWR). This number determines the vehicle's class: light, medium, or heavy-duty. GVWR measures the maximum amount of weight a vehicle can safely handle. When figuring out which class is right for you, the GVWR helps you determine which vehicle can meet your needs. 
Light Duty Trucks 
Great for personal or light commercial truck needs, light duty trucks are often used for towing small items or hauling furniture or small to moderately sized building supplies or construction equipment. Generally, light duty trucks have a payload capacity of about 1,500 to 3,000 lbs. with a towing capacity around 12,000 lbs. In this category, the Chevrolet 1500 and Silverado 2500 are great options!
Medium Duty Trucks 
Medium Duty Trucks are generally used for those who need a higher GVWR than a light duty truck but don't need the exorbitant power of a heavy-duty truck. To achieve this goal, medium duty trucks usually have a GVWR of anywhere from 14,000 to 26,000 lbs. For example, the Chevy Silverado 3500 is one of the most popular medium duty trucks. 
Heavy Duty Trucks 
Featuring a GVWR of 26,000 to over 33,000 lbs., heavy-duty trucks are for businesses doing serious work. In order to handle huge loads, such as large fifth-wheel trailers or medium-to-large boats, heavy-duty trucks feature large diesel engines and enhanced transmissions. Heavy-duty trucks are often used for carrying large construction materials or pulling heavy loads. Customers with heavy-duty truck needs love the 2022 Chevrolet Silverado HD Heavy Duty Truck!
Ray Chevrolet: #1 Commercial Fleet Dealer
Ray Chevy puts the customer first. We also have a great selection of Chevy commercial trucks and commercial vans for sale. That's why Ray Chevrolet is the #1 Commercial Fleet Dealer! We are proud to have held this title for six consecutive years in the North Central Region. 
A fleet dealer focuses on sales of vehicles to corporations, rental car firms, utility companies, and government agencies. Fleet dealerships are critical to the business world. Ray Chevrolet is making a huge impact. To be named the #1 fleet dealer demonstrates the dedication and commitment of our employees.
Choose Ray Chevrolet
Come see why Ray Chevrolet was ranked the number one commercial fleet dealer for six consecutive years. Looking for a "Chevy dealer near me?" Fox Lake Chevy can help you with all of your fleet and commercial vehicle needs. Choosing Ray Chevrolet will truly make a difference in your car-buying experience.