Tips To Get Ready Your Vehicle For Winter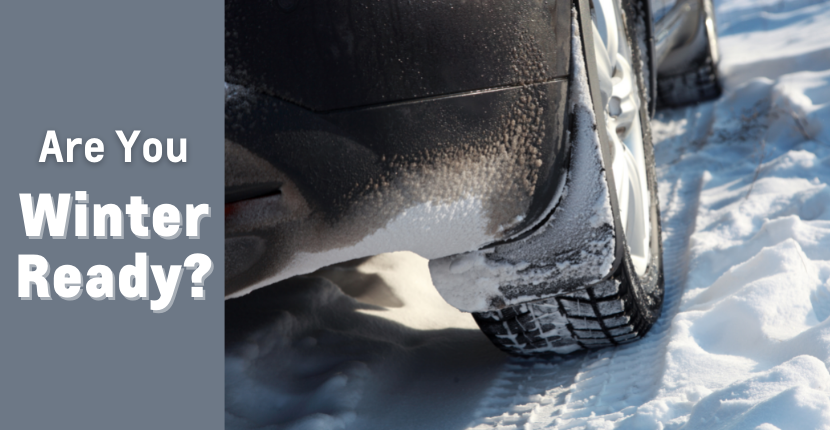 With winter approaching, it's important to prepare your vehicle for snow and lower temperatures. As snow and ice accumulate, winter months bring challenges and risks for drivers. Inclement weather makes roads hazardous and accidents much more common. With the sun setting earlier and earlier, drivers are more likely to get into accidents as they drive home in the dark. Before the snow actually starts, you should schedule your service appointment now! Visit a Chevy Service Center at a Chevrolet dealer near me now!
Replace Your Vehicle's Battery 
Making sure your vehicle's battery is in good condition is essential for the safety of you and your passengers. Frigid temperatures make your vehicle's battery lose power quicker. If your battery dies, you will be unable to start your vehicle, which can be dangerous if you get stranded in the winter. For cold weather car battery service, Ray Chevrolet has you covered!
Refill Your Vehicle's Fluids 
Before the winter arrives, topping off your vehicle's fluids can help reduce corrosion and prevent contaminants from reaching its internal system. It also helps to flush the brake system. Especially when it's sleeting, you don't want to be driving without windshield wiper fluid either. You may also consider adding a fuel stabilizer to prevent buildup in your gasoline tank, which can happen when it sits for extended periods of time. 
Change Out Old Wiper Blades 
You likely use your wiper blades the most during the winter months. Replacing old blades is one of the most obvious things you can do to prepare for the snowy conditions. When you're driving in snow, sleet, or rain, old blades leave streaks on your windshield. This can become dangerous as it impedes your vision of the road and other drivers. Old wipers generally develop cracks or cuts and peeling rubber that can impede safe driving. When you see these signs, it's time for new wiper blades. At Ray Chevy, you can get special winter blades with our Chevrolet service.  
Get Your Vehicle Waxed 
One of the most forgotten winter car tips is a car wax. Precipitation (mixed with acid dirt and other minerals), which is most common in the winter, can result in rust damage to your vehicle. Waxing your vehicle provides another layer of protection for your vehicle's paint. 
Visit Ray Chevrolet!
Ray Chevrolet provides excellent auto service and repairs in Fox Lake near Crystal Lake. Our department is well-resourced with the latest technology, advanced tools, and equipment. Whether Chevrolet driver's vehicles have bad transmissions, needs servicing, leaks, or need tire repairs, brake repairs, and more our certified experts are here to help. The friendly staff at our Chevrolet dealer near me will address all your questions about auto repairs and maintenance. 
Stop by our Fox Lake Chevy auto service and repair department for all your vehicle issues. We hope to see you soon!