Ray's Price Promise Gives You Peace Of Mind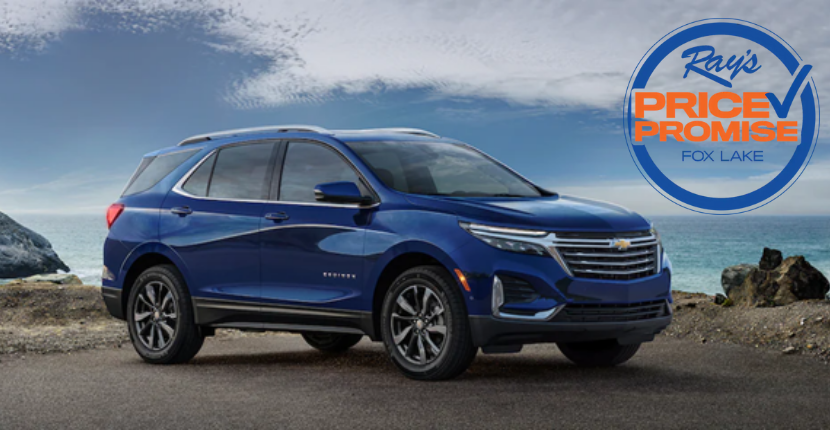 When you shop or service with Ray Chevrolet, you can rest assured knowing you're dealing with a trusted dealer. Our customers can trust us, we promise! Ray's Price Promise is here to serve you because customer satisfaction and loyalty are our top priorities. Visit us to experience Ray's Price Promise today! 
Ray's Price Promise 
At Ray Chevrolet, our Ray's Price Promise means the price you see is the price you pay. We promise you'll never be hit with hidden fees or gimmicks…ever. We make it easy to find your perfect vehicle at a price that you feel comfortable with. When it's time to buy, you won't be stressed out about unexpected surprises. You'll buy your car knowing exactly what price you're paying. It's the way it should be, and it's the Ray way of doing business.
How Ray's Price Promise Affects You 
With Ray's Price Promise, you can go through the car-buying process only focused on finding the car that meets all of your needs. When you're checking out a Chevy Silverado or test-driving a Chevy Equinox, you won't have to worry about hidden costs or stress about who you can trust. Peace of mind is something you can value. And you won't get it everywhere. At Ray Chevy, our Price Promise means your needs always come first.
Ray's Price Promise and Our Service Department 
Looking for a Chevy dealer near me with a great service department? Schedule your appointment here at Ray Chevrolet where our service department offers a comprehensive set of tasks performed by our qualified, professional technicians. A number of the maintenance duties efficiently performed by our technicians include new tire installation, brake pad replacement, and engine diagnosis. Plenty of individuals around Grayslake, Crystal Lake, and Gurnee bring us their vehicles in for routine servicing as well as for unforeseen repairs which come about. We look forward to serving you. Keep up your mobility by coming to our auto service and repair center at Ray Chevrolet in Fox Lake. 
Why Ray
Ray Chevrolet in Fox Lake, IL is a family-owned and operated Chevrolet dealer that has been serving residents in Lake and McHenry County for over 40 years. Located on US-12, we are a short driving distance away from each town we serve including McHenry, Chicago, Milwaukee, WI, and Elkhorn, WI. As your local Chevy dealer, we pride ourselves on offering the highest level of service near Fox Lake and the best experience any customer could ask for at a Fox Lake car dealership. Find out why our Ray's Price Promise is a great value for you. Visit us now to experience our Ray's Price Promise!