How to take advantage of the MyChevrolet app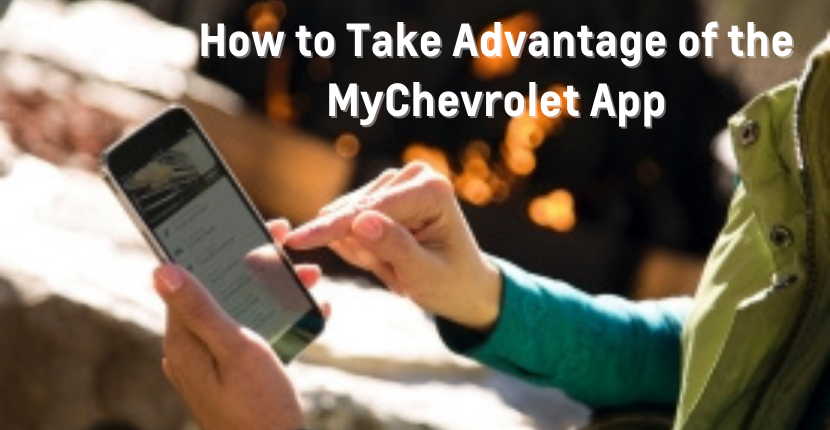 The MyChevrolet app puts the power in your hands. It allows you to send remote commands to your Chevrolet vehicle from your compatible smartphone. You can turn your vehicle's engine on or off, as well as make service appointments, view your billing history, view instructional videos, and so much more. The perfect complement to your new vehicle, the MyChevy app gives you ease and convenience at your fingertips. Learn more about how you can use the MyChevy app with your Chevy Equinox, Chevy Silverado, and more now at Ray Chevrolet!
How to Download the MyChevrolet App
The MyChevrolet app was designed with user convenience in mind. That's why it's easy and free to download on the Apple App Store and Google Play.
Once you've downloaded the app, all you need to do is sign in with a username and password. If you sign in with an email that also corresponds to your OnStar account, you'll be able to link your accounts, which lets you access your connected features through the app. 
How OnStar Connects Your Chevy 
OnStar connects your MyChevrolet app to your vehicle so you can access features like remote start and your vehicle's maintenance report. These features require an active OnStar plan — whether it's the free Basic Plan or one of the paid subscriptions. 
Customize MyChevrolet to Your Needs 
For your convenience, you can customize your MyChevrolet mobile app by arranging the list of features on the app's dashboard in any order you choose. Simply select "Edit Dashboard" at the bottom of the app's home screen. From there, you can hide or make dashboard features visible by unchecking or checking the features respectively. To rearrange the order of the features, hold down the three bars to the right of the feature and drag the features to your desired location. Once you're satisfied with the arrangement, make sure you tap the save button on the top right corner of the Edit Dashboard screen and exit the edit function. 
Top MyChevrolet App Features 
The MyChevrolet App is filled with great features to give you access to your Chevrolet vehicle at your fingertips. With the Connected Access Plan, there are many exciting features, like MyChevrolet Rewards, where you can view your available point balance, access account, and enroll in MyChevrolet Rewards to automatically link to your OnStar and Connected Services account. 
To keep you connected, MyChevrolet has a 4G LTE Wi-Fi hotspot, and the app allows you to manage your hotspot by changing its name and password, as well as purchasing data plans. You can also review your Connected Services and OnStar billing history through the Account section of your app. Finally, Chevrolet Smart Driver (available for 2015 model year and newer vehicles) means you can gain insights into your driving habits, access a quick view of hard braking and acceleration events, view select events from a recent trip on a map or timeline, and check your eligibility for auto insurance discounts from participating insurance carriers based on good driving habits. And so much more! 
Visit Ray Chevrolet! 
Looking for a Chevy dealer near me? At Ray Chevrolet, we are a family-owned and operated Chevrolet dealer that has been serving residents in Lake and McHenry County for over 40 years. Located on US-12, we are a short driving distance away from each town we serve including McHenry, Chicago, Milwaukee, WI and Elkhorn, WI. As your local Fox lake car dealer, we pride ourselves on offering the highest level of service and the best experience any customer could ask for at a Chevy dealership in Fox Lake, IL. Visit us to learn more about the amazing features available from the MyChevrolet app!