Benefits Of Being A Preferred Owner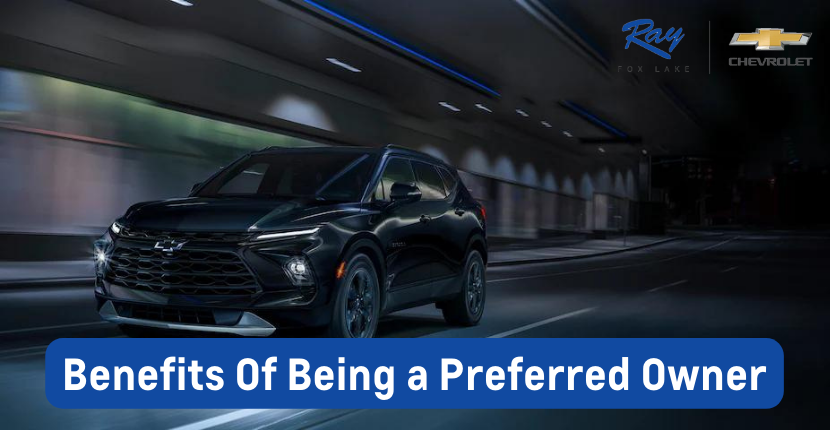 Here at Ray Chevrolet, we value all of our customers and thank them so much for their confidence in us to guide them through the process of buying a quality Chevrolet vehicle. For many of our customers, Ray Chevrolet is the premier dealership for all of their car needs, from a new vehicle to scheduled service visits. That is why we are so proud of our Preferred Owner Program. By shopping at Ray Chevrolet, and at no additional cost, customers earn reward points that directly contribute to future purchases with us. Think of it as our little thanks to you for trusting us with all of your vehicle needs!
Getting Started
Getting started as a Chevy Preferred Owner at Ray Chevrolet is a quick and trouble-free process! Just ask any of our salesman or service technicians, and we'll get you ready to roll as Preferred Owner. Preferred Owners simply receive a card, and then they are on their way!
Rack up the Points
Accumulating points has never been easier. Simply swipe your Preferred Owners card when you pick up your vehicle here at Ray Chevrolet, and your points are automatically applied to your account at no cost to you. Points can be gained and applied to either service/parts or new vehicle purchases.
Shopping from home? With Preferred Owners Points Plus, you earn bonus points by shopping online at one of over 300 retail outlets. Customize your car to fit you, purchase add-ons for your vehicle, and rack up your points, all from the comfort of your own home! The best part? Your Preferred Owners card starts with points already on it, right from the second you enroll.
Redeem!
As a Preferred Owner, your points provide plenty of benefits. Each reward point is equivalent to one dollar and can be applied to any retail purchase from Ray Chevrolet. Have some coupons or notice an ongoing special? Great—reward points can be used in conjunction with any other benefit! Maybe you own several vehicles from Ray Chevrolet, your points can be gained and used on any vehicle in your household.
At Ray Chevrolet, we love providing value to you. Our Preferred Owners program is one way that we are particularly excited about rewarding our customers. Come by today and enroll! Simply search for a Fox Lake car dealer or a Chevy dealer near me. While you're here, check out the 2022 Chevy lineup, including an all-new set of Chevy EVs and the 2022 Chevy Equinox. We look forward to making you a Preferred Owner soon!