How Chevy Lights Your Path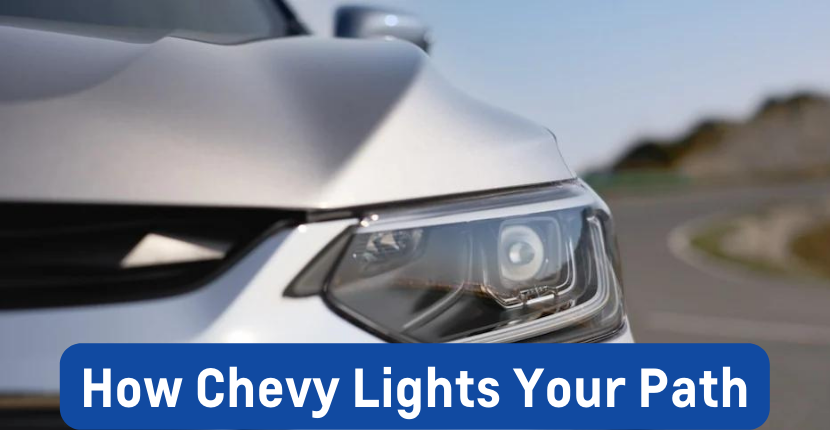 Over the years, Chevrolet technology has become more innovative and intuitive to keep drivers and their passengers safe on the road. Out of the many Chevy safety features, Intellibeam Auto High-Beam Assist gives you one more reason to choose Chevrolet. The Chevy Intellibeam system strives to remove the headache of constantly switching between high beam and low beam so that you can have a smooth driving experience. Visit Ray Chevrolet to learn more about how Intellibeam Auto High-Beam Assist works now! 
What is Intellibeam Auto High-Beam Assist? 
Intellibeam is a safety technology exclusive to Chevrolet vehicles. It automatically turns your vehicle's high-beam headlamps on and off based on surrounding traffic. The Intellibeam system utilizes a small sensor to detect the taillights and headlights of vehicles in traffic and adjust your headlamps accordingly. The sensor determines when there's no traffic present and when it's dark enough to automatically switch on the high beam assist technology. 
How to Use Intellibeam 
With your Chevy vehicle, you're able to enable or disable Intellibeam. To enable Intellibeam Auto High-Beam Assist, turn the exterior lamp control to Auto settings. You should see a blue high-beam symbol, signifying that the Intellibeam system is turned on. To disable the Intellibeam, change the high-beam into a low-beam or use the Flash-to-Pass feature.
How Intellibeam Works 
When using Intellibeam, the high-beam headlamp will remain on except in certain situations. Intellibeam will automatically turn your headlamps off high-beam when your vehicle's current speed drops under 12 mph, the light outside is bright enough where the high beam headlamp isn't needed, the sensors detect a vehicle's headlamp coming towards you, the sensors detect a vehicle's tail lamp ahead of you, and when your vehicle's Flash-to-Pass feature is used. 
Intellibeam only activates when your vehicle's speed is over 25 mph. For optimal performance, be sure to keep your windshield clean and clear of any debris because there is a sensor positioned on the top center of the windshield.
When Intellibeam Turns Off Automatically 
There are a few occasions where the Intellibeam may turn off automatically. These situations include when you're driving on hilly or windy roads; your windshield is covered in ice, dirt, or other obstructions; and surrounding vehicles' lamps can't be detected due to snow, smoke, mist, or fog. 
Test Out Intellibeam Auto High Beam Assist at Ray Chevy
Many of your favorite Chevy models, such as the Malibu, Silverado, and Tahoe, include the Intellibeam. It's even available on Chevy EVs, like the Silverado EV. Schedule your test drive online for these vehicles in advance and come on down to Ray Chevrolet, your Fox Lake Chevy dealer, to see the Intellibeam technology in action. 
Visit Ray Chevrolet! 
Looking for a Chevy dealer near me? At Ray Chevrolet, we are a family-owned and operated Chevrolet dealer that has been serving residents in Lake and McHenry County for over 40 years. Located on US-12, we are a short driving distance away from each town we serve, including McHenry, Chicago, Milwaukee, WI, and Elkhorn, WI. As your local Fox Lake car dealer, we pride ourselves on offering the highest level of service and the best experience any customer could ask for at a Chevy dealership in Fox Lake, IL. Visit us to test out Chevrolet Intellibeam now!