6 Easy Steps to Jump Start your Vehicle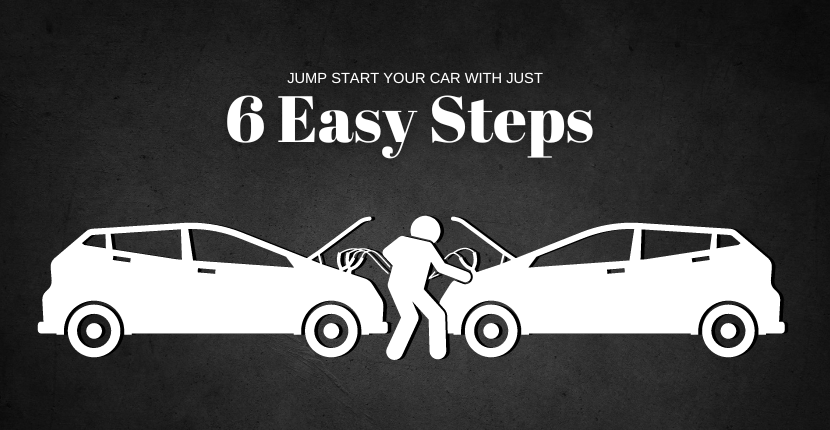 Wondering how to jump start a car? At Ray Chevrolet Fox Lake, we've got you covered! We've put together a simple Chevy tips guide for how to jump start cars. Even if your vehicle's battery isn't dead, it's a good idea to know how to jump start a battery just in case. To have your vehicle's battery health checked, stop in today!  
6 Easy Steps to Jump Start your Vehicle
It might look challenging, but jump starting your vehicle (or helping someone else) is actually pretty simple. You want to be very careful, but it just takes these 6 easy steps to jump start your vehicle: 
Park Your Vehicle: Park your vehicle close to another working vehicle, without touching it. Make sure both vehicles are completely off.
Prepare the Vehicles: You'll want to pop the hoods and locate the batteries on both vehicles. Also, make sure your jumper cables are unwound and untangled.
Attach the Cables: Hook the red (+) clamp to the positive terminal of the dead battery. Next, attach the red (+) clamp to the positive terminal of the working battery. Similarly, clamp the black (-) to the negative terminal of the working battery. Finally, attach the remaining black (-) to an unpainted metal surface of the dead car.
Start Up: First start the working car, then start the dead car. The energy will transfer over. 
Remove the Cables: Remove the jumper cables in the reverse order you attached them.
Let the Vehicle Run: Be sure to let the revived car engine run for at least several minutes or drive it for at least 15 minutes if possible.
Schedule Service at Ray Chevrolet
When you want to make sure that your Chevy has the highest-quality service, Ray Chevrolet Fox Lake, IL is the place to go. We offer service without an appointment through our express service department. Our state-of-the-art service center is staffed by expert technicians who will use genuine GM parts and accessories when performing service on your Chevy.
When the time comes for you to schedule Chevy service, we make it easy at Ray Chevrolet. Our service center is open six days a week for your convenience, and you can schedule an appointment online. If you prefer, you can also call us to set up a time for service. We look forward to helping you keep your Chevy car, truck, SUV, or van at its best here at Ray Chevrolet in Fox Lake, Illinois.
Visit Ray Chevrolet! 
Looking for a Chevy dealer Fox Lake? At Ray Chevrolet, we are a family owned and operated Chevrolet dealer that has been serving residents in Lake and McHenry County for over 40 years. Located on US-12, we are a short driving distance away from each town we serve including McHenry, Chicago, Milwaukee, WI and Elkhorn, WI. As your local Chevy dealer Fox Lake, we pride ourselves on offering the highest level of service and the best experience any customer could ask for at a Chevy dealership in Fox Lake, IL. Stop in for service or learn about a portable jump start system today!