Up Close Look at the 2024 Chevrolet Silverado HD WOWS from the Chicago Auto Show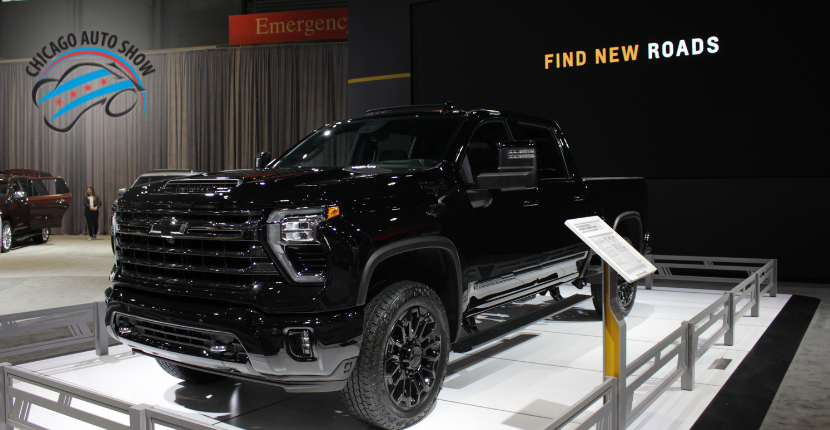 The 2023 Chicago Auto Show will feature the all-new 2024 Chevy Silverado HD—it's the truck everyone wants to own. It's the unstoppable new Heavy Duty Truck from Chevrolet, and it always puts you in command. Powerful engines, including the enhanced Duramax 6.6L Turbo-Diesel V8, are paired with the hardworking Allison 10-speed transmission. Add in advanced towing technology and a commanding new interior, and you'll be in charge of your surroundings wherever you travel. Experience the Silverado HD for yourself at Ray Chevrolet!
See the Silverado HD at the Auto Show Chicago 
This year's auto show will show off a bunch of new Chevy pickups, but there's some major hype for the 2024 Chevrolet Silverado HD. It hauls in more power, as well as features an enhanced interior and smarter technology. This trusted workhorse builds on established heavy-duty truck capabilities with a bold new look, overhauled interior, and customer-focused trailering technologies. 
For the Silverado HD, Chevy engineers took power to a whole new level with the renowned Duramax 6.6L turbo-diesel V-8 engine. And now, the 2024 model features their latest upgrades. It produces up to 470 horsepower and 975 lb.-ft. of torque. Overall, other upgrades create a more efficient combustion, enhancing total performance.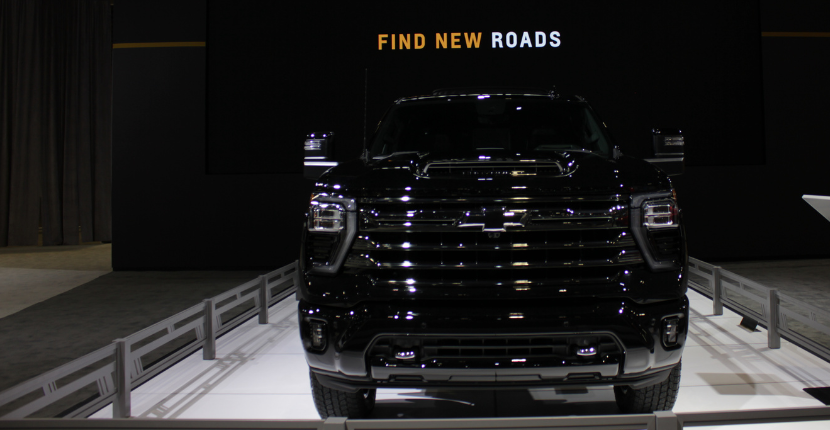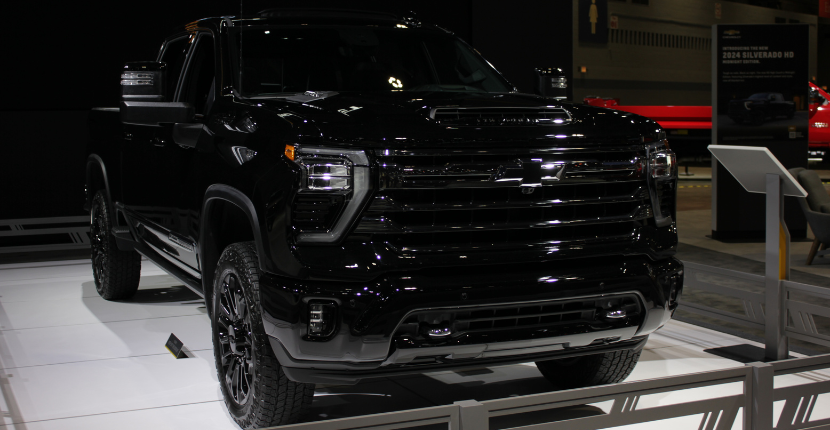 The Chicago Auto Show, Explained 
Held more than any other auto exposition on the continent, the Chicago Auto Show first took place in 1901. It is the largest auto show in North America, and 2023 marks the 115th edition of the Chicago Auto Show. 
Held in Chicago's famed McCormick Place, the Chicago Auto Show sprawls more than 1 million square feet in the North and South Exhibit Halls of the complex. McCormick Place offers a total of 2.7 million square feet of exhibit halls with an additional 700,000 square feet of meeting room availability.
Get Your Auto Show Tickets Now!
The Chicago Auto Show dates are February 11-19 (10 A.M. to 10 P.M.) and February 20 (10 A.M. to 8 P.M.), and it will be held in McCormick Place at 2301 S. King Drive in Chicago, IL. At this year's show, nearly 1,000 different vehicles will be on display, and show-goers will have the opportunity to see numerous accessories and auto-related exhibits, competition vehicles and projects, and antique and collector cars. 
Chicago Auto Show tickets are available now! Seize your limited opportunity to see the exciting new 2024 Chevrolet Silverado HD in person — get your Chicago Auto Show tickets online now. Tickets are $15 for adults, $10 for seniors aged 62 and above, and $10 for children aged 4-12. Children aged three and under are free.
Visit Ray Chevrolet! 
Looking for a Chevy dealership near me? At Ray Chevrolet, we are a family-owned and operated Chevrolet dealer that has been serving residents in Lake and McHenry County for over 40 years. Located on US-12, we are a short driving distance away from each town we serve including McHenry, Chicago, Milwaukee, WI and Elkhorn, WI. As your local Chevy dealer Fox Lake, we pride ourselves on offering the highest level of service and the best experience any customer could ask for at a Chevy dealership in Fox Lake, IL. Can't make the Chicago Auto Show 2023? Don't worry—stop by to learn more about the new Silverado HD today!