Ray Auto Group Save-A-Pet Day Recap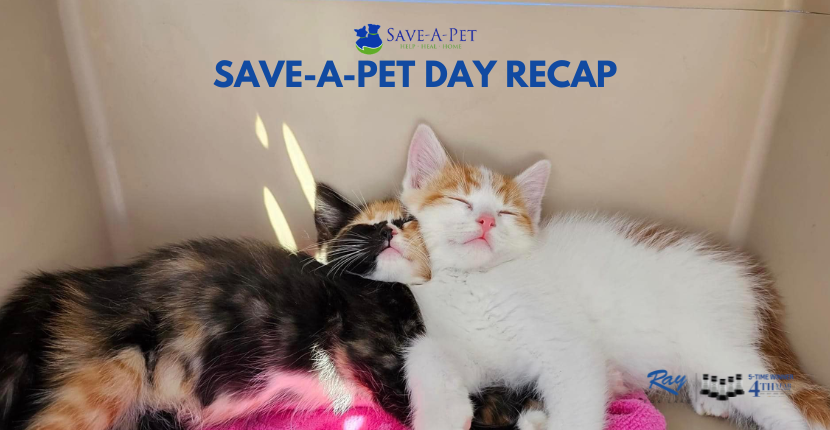 Ray Chevrolet Fox Lake is proud to serve the towns of McHenry, Round Lake, Ingleside, Wauconda, and Antioch. We at Ray Auto Group believe that giving back has a big impact on the communities we serve. We are excited to recap our recent event with Save-A-Pet, a nonprofit organization that rescues animals in need. Ray Auto Group and Save-A-Pet got together with the rest of the community on Saturday, May 20th for Save-A-Pet Day. To learn more about this great event visit Ray Chevrolet, your Fox Lake Chevy dealer.
What is Save-A-Pet?
Save-A-Pet, a non-profit organization and one of the biggest no-kill cat and dog rescues in Lake County, dedicates its time to providing a safe home to animals subjected to mistreatment, abandonment, or euthanasia. The shelter has saved over 66,000 animals since its founding, and is determined to give every animal a second chance at life.



Save-A-Pet Day Recap
The day started with a gathering at the Save-A-Pet animal shelter in Grayslake, where everyone took off the tops off of their Jeeps and formed a convoy to the dealership to show their Jeep spirit. The Jeep Topless Day and Save-A-Pet Day were a great success in raising awareness for a great cause. Additionally, the weather was perfect for the occasion. Once we got to the dealership, we had the opportunity to interact with kittens and puppies from Save-A-Pet and enjoy a meal from the Pixie Dogs food truck. We are grateful to the community for their support of Save-A-Pet animal shelter. Thank you to everyone that showed up and helped support the cause! 
Visit Ray Chevrolet
Are you looking for a Chevy dealership near me? Ray Chevrolet, a family-owned business in Fox Lake, has a wide selection of new and pre-owned Chevrolets. We would be delighted to help you get the car of your dreams. Visit our Facebook page to keep up with Fox Lake community events or to help support Save-A-Pet.  We would like to thank you all for helping support such a great cause and we hope to see you again next time!