Put These Award-Winning Chevy Models at the Top of Your Shopping List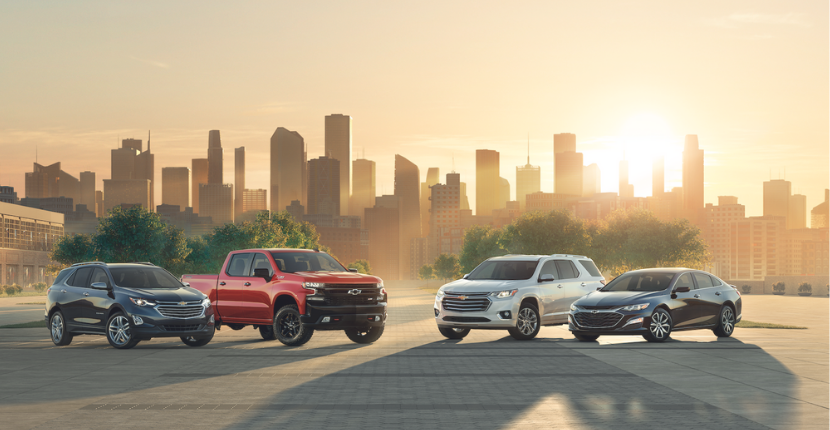 Chevrolet has been awarded more J.D. Power Quality Awards than any other brand for our cars, trucks, and SUVs. Over 400,000 drivers were asked to rate the quality of their vehicles and Chevy has taken the top spot for the past four years. The following is more about our recent award-winning Chevy's and why you should put them at the top of your list next time you are shopping for a new vehicle.
Corvette – The 2020 Chevy Corvette, has been awarded numerous awards including, 2020 North American Car of the Year, 2020 Motortrend Car of the Year, and 2020 Edmunds Top Rated Award in the sports car category. If you are in the market for a fast, responsive sports car, you are not going to want to miss the 2020 Chevy Corvette. The 6.2-liter V8 engine lives in the middle of the car and gets you 490-horsepower with 465 pound-feet of torque. When the Z51 package is added, this sports car can go from zero to 60 mph in less than 3 seconds. Check it out today!
Colorado – Searching for a truck with the power to get the job done? The Chevy Colorado may be just what you are looking for. Awarded the 2020 Best Buy Award by Kelly Blue Book, the 2020 Chevrolet Colorado can give you what you need. It has two engine options, the 3.6-liter V6 or the 2.8-liter turbodiesel. The turbodiesel models can pull up to 7,700 pounds, which makes them one of the strongest models in the compact truck category.
Tahoe – Next time you are in the market for a large SUV, look no further than the 2020 Chevrolet Tahoe. The Chevy Tahoe has won numerous awards over the years, including the 2020 Kelly Blue Book 5-Year Cost to Own award in the Full-Size SUV category. This vehicle comes standard with a 355-horsepower, 5.3-liter V8 engine with a six-speed automatic transmission. You can also opt for the 420-horsepower, 6.2-liter V8 with a 10-speed automatic transmission which allows for quicker acceleration. The Tahoe comes standard with seating from up to eight, but you can also opt for the first row to be switched to a bench allowing for seating of up to 9. There are several other configurations that allow for varying amounts of seating and/or space that can be adjusted to meet your specific needs.
Whether you are looking for a car, truck, or SUV, you can find a lot of great Chevy models to fit your needs. At Ray Chevrolet, we can help you upgrade to a great new vehicle today. Reach out to us to see what models we would recommend to you.