Can Your Car Get Corona?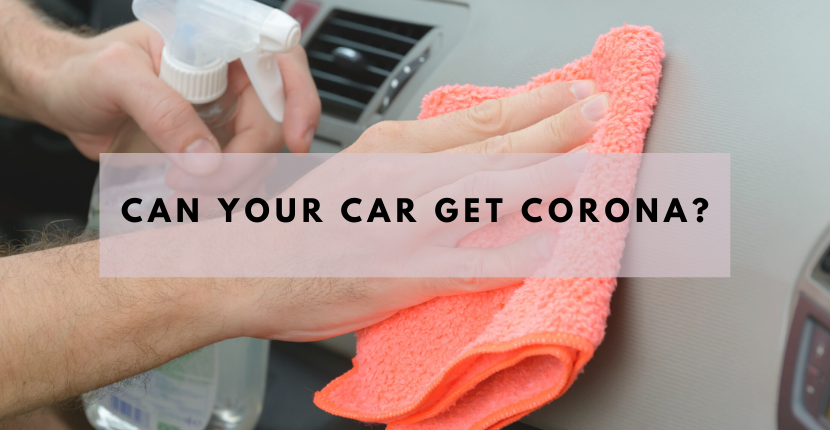 What is Corona?
The coronavirus has swept through the globe and most states in the U.S. have asked citizens to stay home and keep their distance from others. Corona, also known as COVID-19, is a virus with an impact similar to a vicious case of flu. Elderly people and those with weakened immune symptoms are at a greater risk of death from COVID-19. In some cases, this virus is deadly so it is vital to maintain good hygiene.
The coronavirus can be spread from person to person. Your car is relatively safe, however, the germs can be transferred to your vehicle. If someone with the virus touches your car, and another person touches it, they could get infected. At Ray Chevrolet, we want you to be safe, so we want to remind you how important it is to keep your vehicle clean and sanitized at a time like this.
Ray Chevrolet promise
Not only will we help you pick the most reliable car, but we will also help you develop the skills to maintain your car. This means we will tell you all of our top tips and tricks to clean your vehicle. We will give you the tools and knowledge to be healthy and keep your car a safe zone for you and your family.
How to clean your car
Some cleaning products are not suitable to use in your vehicle. For example, bleach will kill the germs, but it will also eat away the materials in your vehicle. Hydrogen peroxide will also destroy the vinyl and plastic in your car leaving you with a clean but damaged car. These chemicals are also nasty for you to breathe in for an extended period, this can be bad when trying to clean your car a few times a day.
The best things you can use are alcohol wipes and let them sit and kill the germs for a few moments. Alcohol will kill all the bacteria, clean the inside of your car without harming it. When you go out and come home, you should try to clean your car and wash your hands to help prevent the spread of the virus.
Soap and water may seem like the old fashion way to do it, but the soap has an agent that helps kill the coronavirus. Water will wash away the dead germs. It may take a while to thoroughly clean your car, but it is one of the best ways to prevent the spread of this virus.
When all this is over, we will be here for you at 39 N. US-12 in Fox Lake, IL. Call us at (847) 943-3706.