How Long does a Chevy Tahoe Last?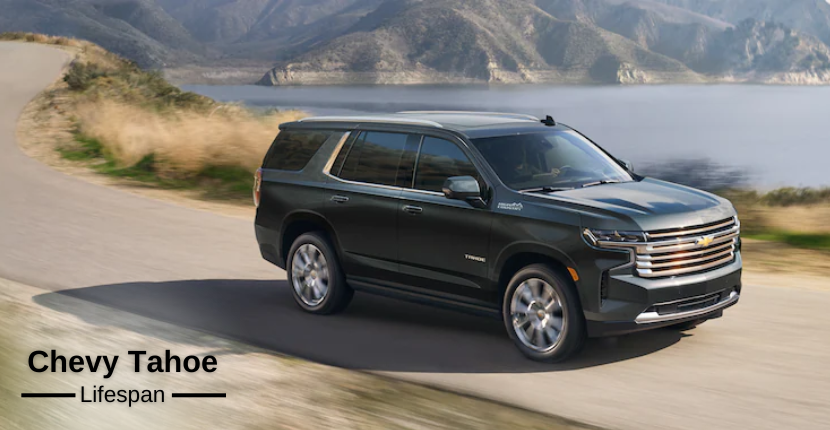 It's called the most versatile and advanced Tahoe ever for a reason. Impressive mechanical prowess, commanding presence, and a sharp sense of style is why the 2022 Chevy Tahoe is one of the most distinguished full-size SUVs on the road. Featuring six different trims, along with available Super Cruise driver assistance technology, this vehicle is hard to surpass. On top of all that, the Chevy Tahoe's lifespan beats out most other large SUVs with strength and reliability. Check out Chevy Tahoes for sale near me now at Ray Chevrolet! 
How Long Does a Chevy Tahoe Last? 
Auto industry experts and truck owners alike agree that the Chevrolet Tahoe is one of the most reliable, long-lasting large SUVs available on the market right now. According to Auto Trader, well-taken care of Chevy Tahoes can be expected to last 300,000 miles. For many drivers, that's nearly 30 years of use! Even if it's not in perfect condition, the Equinox is expected to reach over 200,000 miles—about 20 years of driving. That's why Tahoes offer amazing value!
Making Safety A Priority 
With the Tahoe, your safety is a big priority. All 2022 model year and newer Tahoes come standard with Chevy Safety Assist, a suite of six of Chevy's most advanced safety features together to give you more confidence each time you drive. These features include Automatic Emergency Braking, Forward Collision Alert, Front Pedestrian Braking, Following Distance Indicator, Lane Keep Assist with Lane Departure Warning, and Intellibeam Auto High Beam Assist. The road can sometimes be hectic and stressful, but the Tahoe's safety features give you peace of mind on the road knowing you and your family are safe and secure. Learn more about Chevrolet Safety Assist at a Chevy dealer near me!
Is a Chevy Tahoe Reliable? 
Yes! The 2022 Tahoe offers six different trims to match your personal utility needs while staying true to its classic design. As the most versatile and advanced Tahoe ever, it's loaded with modern flare, premium touches, and impressive power. All of this makes it a reliable vehicle, especially in the winter. 
Although the Chevy Tahoe weighs in at over 5,600 pounds, it performs like a light vehicle able to navigate safely through the snow and ice winter brings. Giving you confidence on ice roads, the Tahoe offers great steering capability with a firm braking system. It also has an available 4-wheel drive system and antilock disc brakes for ultimate safety.
Visit Ray Chevrolet! 
Looking for a Chevy dealership near me? At Ray Chevrolet, we are a family owned and operated Chevrolet dealer that has been serving residents in Lake and McHenry County for over 40 years. Located on US-12, we are a short driving distance away from each town we serve including McHenry, Chicago, Milwaukee, WI, and Elkhorn, WI. As your local Trusted Chevrolet Dealer, we pride ourselves on offering the highest level of service and the best experience any customer could ask for at a Chevrolet dealer Fox Lake. Visit us to learn more about the impressive durability and long-lasting strength of the Chevy Tahoe!