Songs Starring Chevy Models for Your Summer Soundtrack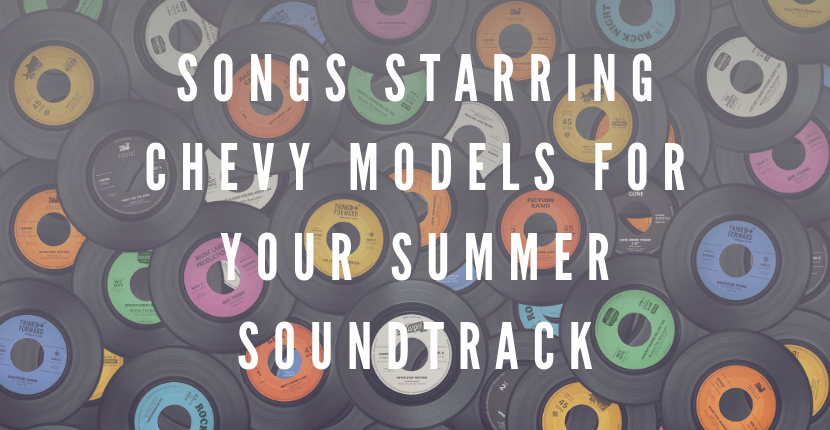 There is nothing quite like driving your car in the summer with the windows rolled down and a great song playing. Below, you can check out some songs that feature specific Chevy vehicles or the Chevy brand. Let us know which one is your favorite.
Chevrolet
Chevrolet is an iconic brand. This brand has been building great vehicles for over 100 years now. That legacy and resilience have inspired many songwriters to feature these vehicles in their songs. Whether it is a song about everyday life and driving a Chevy, or celebrating getting a new Chevy vehicle, there are a lot of great songs that mention this brand. Check out a few of those below.
Corvette
There are also songs that mention specific Chevy models by name. One of the Chevy vehicles commonly mentioned in songs is the Chevy Corvette. This vehicle is popular in songs because it is a well-known performance vehicle that people love to drive. The current 2020 Chevy Corvette is now a mid-engined vehicle that can give you over 495-horsepower and give you a top speed of 194 miles per hour. Check out this vehicle at Ray Chevrolet, and learn more about some songs written about the Corvette below.
Camaro
The Camaro is another iconic performance vehicle from Chevrolet that gives you four different powertrain options and up to 650-horsepower. Check out the 2020 Chevy Camaro here, and learn more about some Camaro songs below.
If you are looking for more songs mentioning specific Chevy vehicles or the Chevrolet brand, you can check out Pandora's list of the top 100 Chevy songs. These songs could be the perfect soundtrack for a summer road trip in your Chevy vehicle.
Looking to upgrade to a new Chevrolet vehicle for the summer? We can help you out at Ray Chevrolet. We have some excellent Chevy models for sale, including the Chevy Camaro and Chevy Corvette, but we also have truck and SUVs for sale like the Chevy Silverado, Chevy Tahoe, and more. Reach out to us to learn more.