How Chevy Onstar Keeps You Safe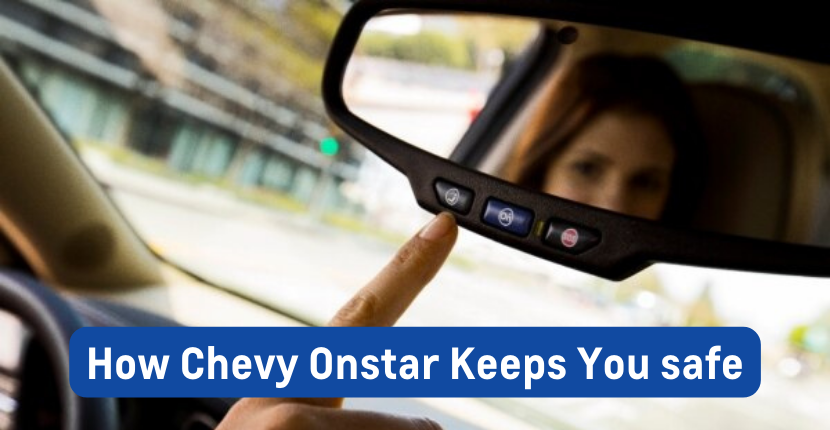 Chevrolet OnStar is there for you wherever you go. You can't predict what the road will bring, but you can prepare for it. Whether it's an emergency situation or something as simple as getting directions, specially trained OnStar Advisors are available 24/7 to help with whatever you need. And the best part is, when you have an active OnStar plan, they're only a button push away. OnStar is available on Chevrolet vehicles, like the 2022 Chevrolet Silverado 1500 Limited. Check out Chevy OnStar now at Ray Chevrolet!
OnStar is Ready for Any Emergency 
When the unexpected happens, receiving immediate care in a timely manner can be difficult. If there is a car crash, vehicle stuck on the roadside, stolen vehicle, natural disaster, severe weather, or other emergencies, having someone by your side is critical. No matter what happens on the road, Chevrolet vehicles are connected with OnStar, which allows drivers to receive assistance from an Emergency Certified Advisor at any time.
OnStar Services 
OnStar services are designed to make your life easier out on the road and ensure you and your passenger's safety. Services include: 
Emergency Services

: If you spot an emergency situation on the road or have one of your own, push the red Emergency button to connect with an OnStar Emergency-Certified Advisor. They'll direct first responders to your location and offer critical assistance until help arrives.
Automatic Crash Response

: If you're in a crash, built-in vehicle sensors can automatically alert an OnStar Emergency-Certified Advisor who can contact help for you. 
Stolen Vehicle Assistance

: If your vehicle's ever stolen, OnStar can work with law enforcement to help locate and recover it as quickly as possible. 
Crisis Assist

: In the event of extreme weather, a natural disaster, or a similar crisis, OnStar advisors can provide critical assistance, special routing, and even make sure you stay in contact with your family and friends.
Turn-By-Turn Navigation

: Need directions? Just push the blue OnStar button to connect with an Advisor who can help you get to where you want to go.
Roadside Assistance

: Maybe you have a flat tire, or you ran out of gas. Maybe your trip just didn't go according to plan. Whatever the case, an Advisor can help with that too. 
Stay Safe and Connected with the OnStar Guardian App
Now you, and up to seven loved ones, can take the added peace of mind that OnStar provides almost anywhere you travel, with the OnStar Guardian app. Whether you're in your vehicle or a friend's car, you'll have support and access to these select OnStar safety services, right from your mobile device: 
Mobile Crash Response

: No matter what vehicle you or your loved ones are in, you can get help in a crash from an OnStar Emergency-Certified Advisor who is ready to help 24/7. 
Roadside Assistance

: You or a loved one can get a tow, a battery charge, help with a flat tire, have the doors unlocked or even get fuel if you run out of gas.
Location Status

: You can view loved ones' locations on a live map.
Visit Ray Chevrolet! 
Looking for a Chevrolet dealer near me? At Ray Chevrolet, we are a family-owned and operated Chevrolet dealer that has been serving residents in Lake and McHenry County for over 40 years. Located on US-12, we are a short driving distance away from each town we serve including McHenry, Chicago, Milwaukee, WI, and Elkhorn, WI.Ray Chevrolet is your Chevy EV dealer, stay up to date with all the newest technology!  As your local Fox Lake car dealer, we pride ourselves on offering the highest level of service and the best experience any customer could ask for at a Chevy dealership in Fox Lake, IL. Visit us to learn more about Chevrolet OnStar now!