Car Care For Beginners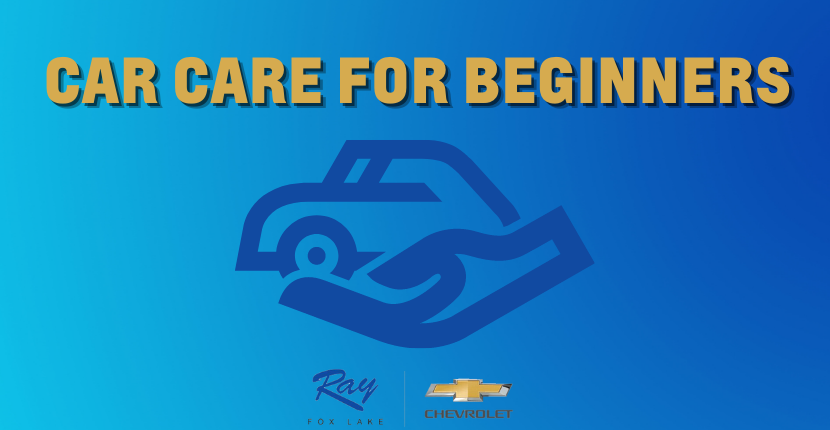 Caring for your car can help it function better and last for many years. Most vehicles should have a lifetime of 200,000 miles or more, but break down much sooner due to lack of maintenance. Before winter hits, now is the perfect time to provide any sort of car maintenance your vehicle may be needing. You can extend the life of your vehicle by following these simple tips from Ray Chevrolet below.
Frequent Oil & Filter Changes
The average vehicle will need oil changes every 3,000 miles or every 3 months, whichever comes first. However, Chevy dealers have found that going as long as 5,000 miles is okay too, particularly if you are using a higher quality oil such as synthetic. Filters should also be changed upon servicing. The engine air filter helps keep the engine free of dust and debris and the cabin air filter helps keep external pollutants from entering the vehicle. Oil and filter changes help to keep the engine running smoothly. When in doubt, you can read your user manual to see how often your vehicle needs changes.
Check Tire Pressure
Low tire pressure can result in more wear and tear on your tires, not to mention potential for accidents. The best way to check your tire pressure is to use a tire gauge tool to see the pressure To check the tread, we recommend doing the penny test. You place a penny into the grooves of your tire and if you can see Lincoln's entire head, then your tires may need to be replaced. Not having enough tread on your tires can make driving dangerous, particularly in harsh weather conditions. Tire rotation is also a must which can be completed along with an oil change.
Engine Checks
Many car owners neglect their engine until a check engine light comes on. While this is perfectly normal amongst most owners given the vehicle is serviced upon the light turning on, check engine lights can be avoided with simple steps. If you are noticing your vehicle is not driving as well, has loss of power, or is making weird noises, it may be time to get your vehicle serviced. Sometimes a check engine light can be on for something as simple as a burnt out light, while other times, ignoring a check engine light can be detrimental to a vehicle. Refer to your vehicle manual to decipher which check engine lights mean what.
Get Your Brakes Checked
If you notice your brakes not working as well or feel you need to push the petal completely down in order to stop, it is definitely time to get your brakes checked. Your vehicle should be inspected at regular oil changes to ensure the brakes are functioning top-notch. Since brake pads and rotors are directly in contact with the tires at full speed, they are likely to get worn out due to the intense friction. At Ray Chevrolet we almost always have brake specials available. Check out our current service specials here.
Keep your Vehicle Clean
Along with oil changes and engine checks, servicing the basics of your vehicle are important. Ensuring cleanliness can help to maintain the upholstery or leather interior of your vehicle. Cleanliness can also prevent any peeling or long-term damage. Not to mention the exterior will benefit from cleanliness as it prevents paint chips or rust.
Car maintenance is crucial in keeping your vehicle running smoothly for many years to come. If you find your vehicle is in need of service, head on down to our service Chevrolet department.  Our GM Certified Service experts are trained to know every inch of your vehicle and can help you keep it running like new. If you are looking for a Chevy service center near me or a Chevrolet dealer near me, look no further than Ray Chevrolet in Fox Lake, IL.