How to Get Your Vehicle's Interior Germ-Free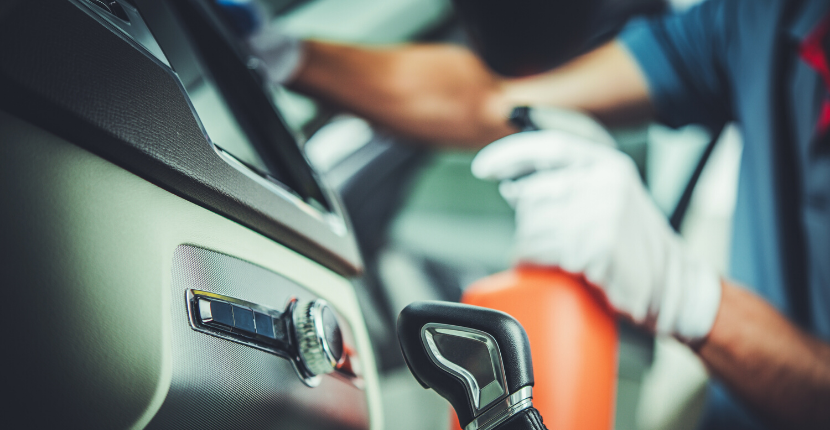 Keeping your car clean and germ-free can be more important than ever with COVID-19 going on. Learn more about how to clean your car and keep it germ-free below.
Car and Driver comments, "We don't often see the deep cleaning of our auto interiors as a risk management case. However, in the wake of COVID-19, most of us are rightly paying more attention to getting the inside of our cars clean and sanitized than we normally would."
You can start your vehicle clean with vacuuming and general dusting, but the sanitizing process is an extra important step afterward. Using soap and water is a great way to attack areas that may have COVID-19, and in your vehicle, you want to focus on the key touchpoints. Use soap and water to clean areas where you commonly touch in your vehicle like the steering wheel, door handles, cupholders, glove box, seatbelts, sun visors, dashboard, and more.
Keeping your vehicle germ-free at Ray Chevrolet
At Ray Chevrolet, we are looking out for the safety of you and your loved ones at this time. We have put precautions in place to help prevent the spread of COVID-19. We are using an anti-microbial sanitizer on our vehicles to make sure that vehicles are clean and sanitized ultimately germ-free.
This sanitizer is used on all service vehicles, so you do not have to worry about your car being clean after you get it serviced. It is also used on sales vehicles, including after test drives and deliveries. We do our best to keep all of the Chevy's on our lots germ-free.
Our anti-microbial sanitizer is EPA registered and FDA approved and because of this it is also safe for your loved ones, including children and pets. This sanitizer eliminates viruses, germs, mold, and bacteria. This sanitation service is safe and free of charge. After the service, you will be provided with a certificate to authenticate all of that.
These are unprecedented times, but at Ray Chevrolet, we are also here to look out for you. We know that you can't just stop getting your vehicle serviced. When you need something fixed, you need it to be fixed in a timely fashion. That is why we have these cleaning procedures in place to keep you safe.
People still need to buy vehicles at this time. You can start the buying process online by looking at our inventory and getting pre-approved for financing. You can complete most of the process online or by phone. If you want to come down for a test drive, we have safety measures and sanitation processes keeping your vehicle germ-free. Reach out to us to learn more.