How to Set Up Chevy MyLink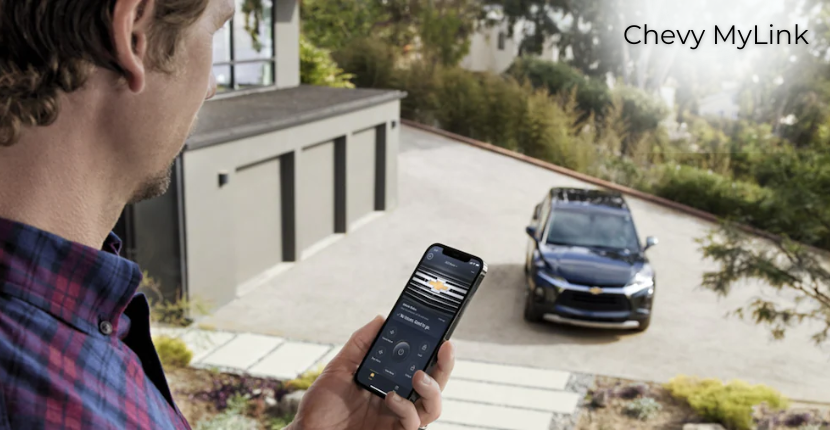 With Chevy MyLink, you can wirelessly connect your phone to the vehicle, allowing hands-free calls, streaming audio, and more. Using Bluetooth, the available LTE Wi-Fi Hotspot turns your vehicle into a reliable mobile hub, with great signal quality and bandwidth. There are many other great benefits of Chevy MyLink as well. Visit Ray Chevrolet today to learn how to get the most out of your MyLink feature!
MyLink Features 
What is Chevy MyLink? You can do so many great things with Chevy MyLink, like listening to music or podcasts stored on your phone over your vehicle's sound system, calling your contacts, voice command texting, navigation, and more. The Bluetooth feature also allows you to connect to your vehicle's LTE Wi-Fi Hotspot. A list of common compatible smartphones can be found here.  
How to Set up Chevy MyLink
Wondering how to pair Bluetooth to Chevy Silverado or other popular Chevy vehicles? Here are the steps to connecting your Chevy MyLink setup feature using your Chevy infotainment system's touch screen: 
Turn on the vehicle and keep it in Park.

 Touch the Phone icon on your vehicle's touchscreen. 

 Look for an option on the screen to add or connect a new phone. It may say "Add Phone," "Pair Device," "Connect Phone" or "+."

Go to your phone's Bluetooth settings, turn Bluetooth on and select your vehicle from the list of options. 

Confirm the code shown on the phone matches the code on the infotainment touchscreen. 

Touch Pair on the infotainment touchscreen. You may also have to accept the pairing on your device, as well.

 If prompted, agree (or disagree) to allow the infotainment system to access your phone's contacts and messages.

Note: If you disagree, your contacts and messages will not be downloaded. In this case, you will be able to make calls after pairing by saying a phone number but will not be able to use a contact's name to make a call.

 When the pairing is complete, the infotainment screen will show your phone as available for making and receiving calls.
Resetting Chevy MyLink
Need to know how to reset Chevy MyLink? It's very simple. To reset your Chevy MyLink system entirely, hold down the Home and Fast Forward buttons simultaneously for 10 seconds. Doing so should reboot the system and resolve any problems that you're having.
Visit Ray Chevrolet! 
Looking for a Chevy dealer Fox Lake? At Ray Chevrolet, we are a family-owned and operated Chevrolet dealer that has been serving residents in Lake and McHenry County for over 40 years. Located on US-12, we are a short driving distance away from each town we serve including McHenry, Chicago, Milwaukee, WI and Elkhorn, WI. As your local Fox Lake car dealer, we pride ourselves on offering the highest level of service and the best experience any customer could ask for at a Chevy dealership in Fox Lake, IL. Visit us today to learn more about Chevy MyLink!