Which Headlights Should You Use?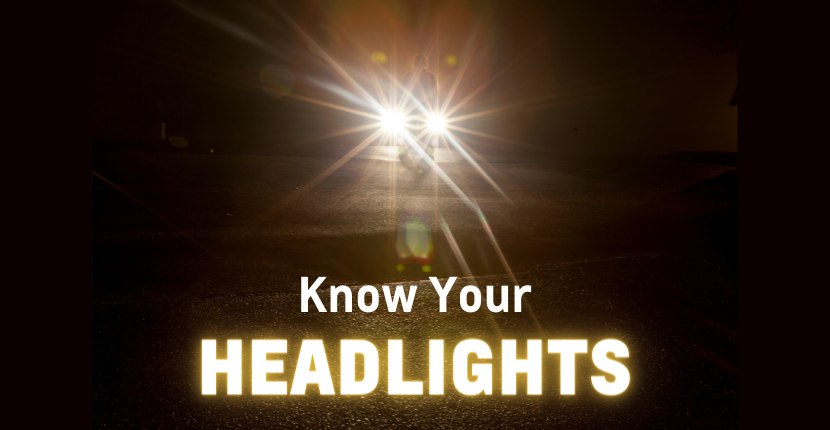 When you're out on the road, there will be many situations that call for using your headlights. Sometimes headlights will be useful, and sometimes they will be necessary for safety reasons. For safety, the key is to use the right headlights in the appropriate situation. While some conditions require high beam vs low beam, others will need other types, light fog lights. To ensure your vehicle is properly equipped with the best headlights, find a Chevy dealer near me now! 
The Importance Of Headlights For Driving 
Headlights can be one of the most important safety features on your vehicle. They are so key because they allow you to see the road and other drivers, as well as allow other drivers to see you. When most people think of headlights, they think of using them when driving in darker conditions, whether it's at night or in cloudy, inclement weather. However, there are many other driving conditions that call for use of your headlights. For safety, it is important to recognize what situations call for headlights and which headlights are appropriate. 
Fog Lights 
Unlike other headlights, fog lights are specially designed for one type of situation: misty and foggy conditions. Generally placed low on the front of the car, near the front bumper, the placement and shape of fog lights cut through the fog to light the surface of the road. They also avoid light reflecting back and distracting you. Many vehicles also feature rear fog lights to signal your presence to cars behind you in foggy conditions. Similar to high beam headlights, fog lights are very strong and can distract other drivers, so you should only use them during fog or snow — but not the rain.
Low Beam Headlights 
Low beam headlights produce just enough light to show you the road, avoiding the excessive glare that can come from high/full beam headlights. While low beams should always be used at night, they may also be useful during the day under darker conditions than normal. Low beams can be especially helpful during adverse weather conditions, like rain, sleet, snow, or fog.
High Beams 
Full beam headlights, like low beams, help you see the road when it's dark. Of course, they're much brighter. Because high beams produce an intense, center-weighted light distribution with a lot of glare, it's important to turn them off or down when there is oncoming traffic. The brightness and glare of full beams can cause accidents from oncoming vehicles, which is why it's best to use high beams when you are not around other cars. High beams can sometimes be helpful in inclement weather conditions, if you're alone of course, but they can create problems easily. The high-intensity light can also be reflected back from rain or fog, making it harder for you to see. Be careful when using full beam headlights in all conditions. 
Service Your Headlights at Ray Chevrolet! 
At Ray Chevrolet Fox Lake, IL, we have an excellent Chevy Service Center. Our department is well-resourced with the latest technology, advanced tools, and equipment. With winter coming soon, it's important to make sure your headlights are up to the task of keeping you safe in snow, sleet, and other wintry conditions. Visit us to learn more about headlights options now!