2022 Year in Review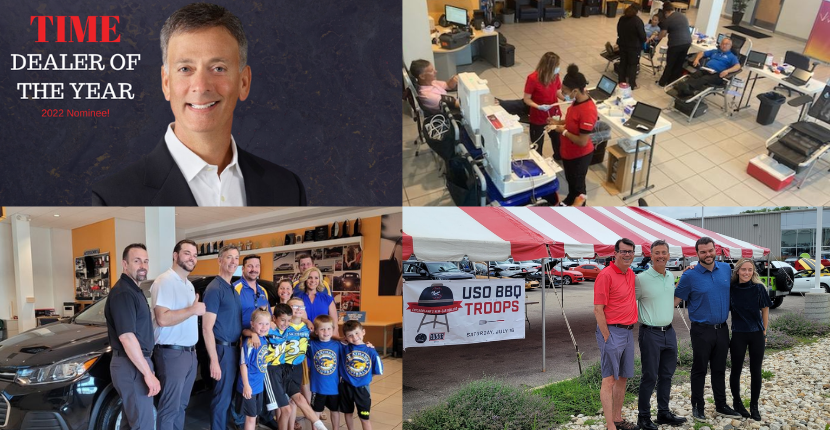 We invite you to celebrate 2022 with us! It has been a big year for Ray Chevrolet, thanks to our employees and customers we were able to accomplish a lot of amazing things for our community this year! From our normal operations to receiving new awards and hosting community events, we have had a blast! Below is our 2022 Year in Review! 
Skyhawks Raffle for 2020 Chevy Trax
Ray Chevrolet, in partnership with Johnsburg Jr. Skyhawks, donated a 2020 Chevy Trax to raffle off in order to raise money. The Johnsburg Jr. Skyhawks is a youth football organization with the main goal of teaching children valuable life lessons through competition in sports. The money raised from the raffle helped support a great organization and a great cause. 
5 Time Winner: Dealer of the Year!
It's no mistake that Ray Chevrolet has been awarded the most prestigious award, five times! At Ray Chevrolet, we always take care of our customers and make sure everything is the Ray Way! If you are looking for a Fox Lake Chevy dealer then look no more. Visit your trusted Chevy dealer, Ray Chevrolet, to see for yourself why we were awarded Dealer of the Year!
2022 Ray Chevrolet Blood Drive
In July 2022, Ray Chevrolet's team came together with the community to help donate blood. The blood drive took place at the dealership in partnership with Versiti. This event offers people in the community the ability to do something great and help save lives! 
USO BBQ for Troops
Each year Ray Chevrolet hosts a BBQ for our troops. The USO BBQ has become a tradition among Chicago area dealerships, and Ray is happy to be among them. This year the BBQ took place in July 2022 with the goal of raising money to help support our troops and their families. This event supports a wonderful cause and is a great opportunity to bring our community together. 
Ray Scarpelli Nominated 2023 TIME Dealer of the Year
In 2022 TIME announced that Ray Scarpelli, dealer principal at Ray Chevrolet and Ray Chrysler Dodge Jeep Ram in Fox Lake, Illinois, was nominated for the 2023 TIME Dealer of the Year award. The TIME Dealer of the Year recognizes the top auto dealers in the country along with it being one of the most prestigious and highly coveted honors. Scarpelli was chosen for the award for many reasons—one being the success of his two dealers, including Ray Chevrolet! 
Visit Ray Chevrolet!
We thank you again for all of your contributions to helping our community and we thank our awesome team at Ray Chevrolet for helping make it all happen. If you are looking for a Chevy dealer near me stop by today. We're proud to be your Fox Lake Chevy dealership and serve the community with a great selection of vehicles!